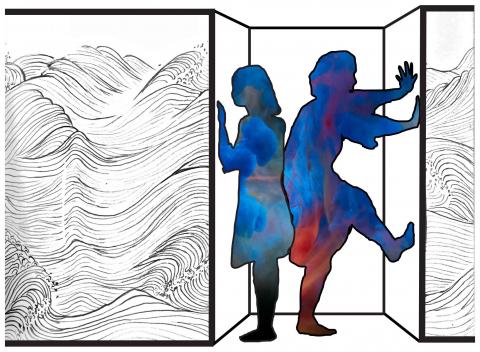 Lali and Beng are held captive. They don't know for how long or if anyone is looking for them. Playwright Winter Miller writes a story about intimacy, surrender, and the will to live. Starring Meili Huang '23 and Gabrielle Martin '21.5 in her 700-thesis work for Acting. Directed by Madison Middleton '22.5.
Content warning: depictions and references to violence and self-harm
Tickets can be purchased through the College Box Office.
Sponsored by:

Hepburn Zoo Theater; Theatre