Nocturne: A Middlebury Art Festival
–
Middlebury College
Middlebury, VT 05753
Open to the Public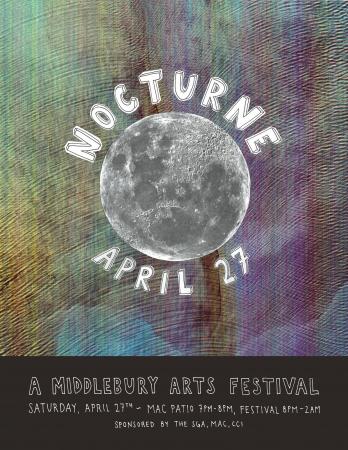 April 27th is the second annual Nocturne. When night falls, art will take over. Dance, film, drawing, painting, theater, music, poetry, sculpture, lights, food, and projects that defy categorization will come together on Middlebury's campus for an immersive, night-long celebration of student art.
7:00-8:00 PM on the MAC Plaza; 8:00-2:00 at various campus locations.
Sponsored by MCAB, Mahaney Arts Center, SGA, and the Dean of Students.
Sponsored by:

Middlebury College Activities Board

Related URL: