–
Twilight Auditorium 101
50 Franklin Street
Middlebury, VT 05753
View in Campus Map
Open to the Public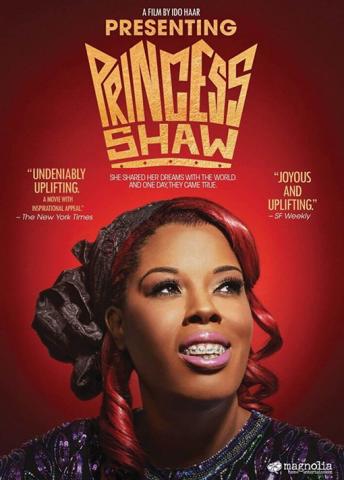 An uplifting documentary about an unexpected and unique collaboration between an American and an Israeli musicians.
People all over the world post video clips online. They cram their video notes into virtual bottles and toss them into the boundless ocean that is the Internet. All they want is for someone to find the hidden treasure and to be seen.
Samantha (38) lives in New Orleans and works as a caregiver. She often uploads her songs and musings online. None of her clips get more than a few dozen hits. She doesn't imagine that someone, on the other side of the world, is about to expand the number of her listeners by millions.
Kutiman, an Israeli musician, discovered Samantha's songs on YouTube. He weaves her songs with audiovisual symphonies composed of musical clips that people posted online.
Presenting Princess Shaw is a film about loneliness and long-lasting anonymity in a world that is constantly creating new stars. It is also about talent, persistence, and the arbitrary connection to success – at least as we define it.
"Undeniably Uplifting. A movie with inspirational appeal" - The New York Times
"Joyous and uplifting" - SF Weekly
Watch a trailer of the documentary right here. 
Sponsored by:

Music; Hebrew; Modern Hebrew