Profound Learning and Full Participation: Utilizing High Impact Practices for Student Success
–
Virtual Middlebury
Closed to the Public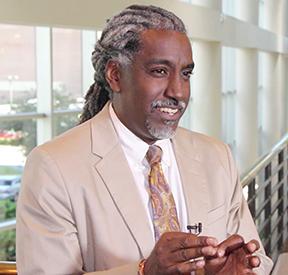 Pivoting on a full participation framework, Timothy Eatman, Dean of the Honors Living-Learning Community and Associate Professor of Urban Education in the College of Arts & Sciences at Rutgers University, will share the evidence-based research demonstrating a positive relationship between student participation in high-impact practices (HIPs) and improved student outcomes. These curricular and co-curricular practices support student engagement, advance curricular coherence, and generate equitable outcomes.
Please register here.
A continuation of the Center for Teaching, Learning, and Research's JTerm Contemporary Teaching series for faculty and staff.
Sponsored by:

The Center for Community Engagement; Center for Teaching, Learning and Research

Related URL: