Responding to Conflict as Engaging in Community
–
Davis Family Library 105A
110 Storrs Road
Middlebury, VT 05753
View in Campus Map
Closed to the Public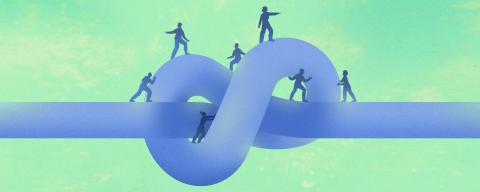 Summer Convening on Experiential Learning and Conflict Transformation
In July 2023, we will gather diverse stakeholders who are engaging with conflict transformation through experiential learning to:
- Deepen our understanding of conflict transformation as a framework for relationship building and social change;
- Build connections and share learning among students, educators, and community partners;
- Explore mindfulness as a skill for connecting with others across difference and transforming society.
Responding to Conflict as Engaging in Community
Zoom with select local participants in person
Invitees: All students (and educators, as listeners) engaged in Conflict Transformation experiential learning
Our grounding session will explore definitions of conflict, how we respond to it, and what we need to do so effectively. The winner of our Projects for Peace Alumni Award, Joseph Kaifala, will share a keynote address. Together we will:
- Listen to the experience of an advanced practitioner of conflict transformation;
- Explore conflict as a transformational space;
- Frame our community connected experiences through the lens of conflict transformation.
Sponsored by:

The Center for Community Engagement; Kathryn Wasserman Davis Collaborative in Conflict Transformation