–
Mahaney Arts Center, Olin C. Robison Concert Hall
72 Porter Field Road
Middlebury, VT 05753
View in Campus Map
Open to the Public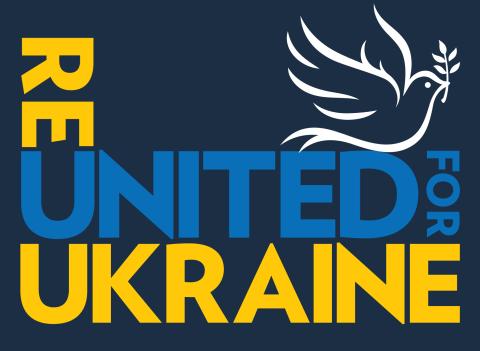 ReUnited for Ukraine marks the anniversary of Russia's invasion and Ukraine's defense with a beneficiary evening of music, poetry, and art. This event brings to life the very culture that Ukraine has fought for so heroically. Please join us for an evening of pride, remembrance, and hope! 
The program includes wide-ranging performances including Carol of the Bells performed by the Middlebury College and Community Chorus; contemporary pieces by young Ukrainian artists performed by the beloved college band Chapel Hill; and guest artists Teryn Kuzma and Stephan Zaets playing music of the Ukrainian diaspora on the bandura, the national instrument of Ukraine. Artistic performances will be interspersed with stories about what the people of Ukraine have accomplished beyond the front lines to secure a bright future.
Admission is free; resources about Ukrainian crisis relief will be provided for anyone who wishes to donate.
This event has been organized by the Ukrainian students on campus Mariia Dzholos '24, Rostyk Yarovyk '25, Greg Marcinik '25.5, Kseniia Lybid '26, and Anna Grytsenko '26 with support from the Department of Music and the Mahaney Arts Center.
Read more at http://go.middlebury.edu/UnitedForUkraine
For streaming access, visit http://go.middlebury.edu/RobisonHallOnline (live, starting at 7:30 PM ET on 4/1/23).
Sponsored by:

Mahaney Arts Center; College Choir; MIDDLEBURY COMMUNITY CHORUS