Rohatyn Global Fellows Informational Session
–
Adirondack Coltrane Lounge
534 College Street
Middlebury, VT 05753
View in Campus Map
Closed to the Public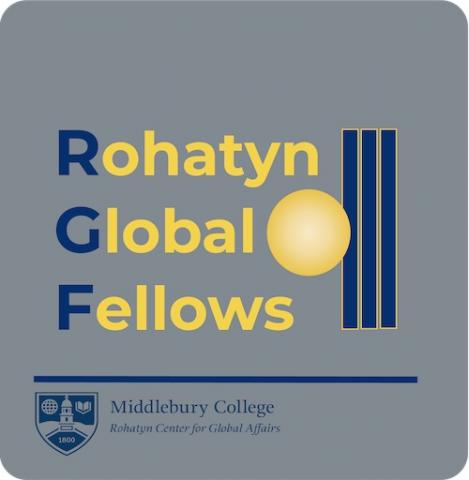 Information Session for the Rohatyn Global Fellows Program. Open to post first year students.
The Rohatyn Global Fellows program provides students a unique opportunity to enhance their academic experience, explore career options, and connect with faculty, visiting experts, alumni and fellow students around complex global issues. This year-long program brings students from diverse disciplines together to examine, discuss, and enhance their understanding of world events through formal affiliation with one of Rohatyn Center for Global Affair's six thematic programs. Applications due by 9.23.22.
Come join us for pizza and find out more about the program. Please RSVP here by 2 pm on Tuesday, Sept. 13 for lunch.
Sponsored by:

Rohatyn Center for Global Affairs