–
Sunderland 110
356 College Street
Middlebury, VT 05753
View in Campus Map
Open to the Public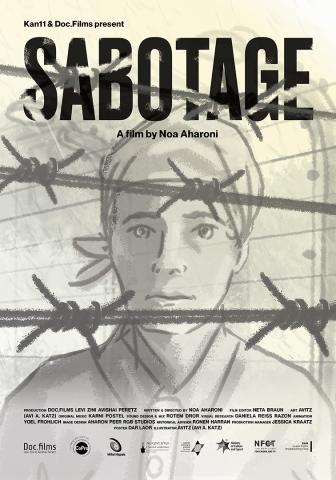 January 1945, four forced laborers women, Estusia Wajcblum, Rosa Robota, Alla Gartner, Regina Safirstein were hanged in public, accused of sabotaging the Nazi war machine.
Sabotage unfolds the unknown story of the women's underground operation in Auschwitz-Birkenau. A story of feminine heroism, resistance, and tragedy, told through the eyes of Anna Wajcblum Heilman, Estusia's sister and youngest member of the women's resistance.
Under the horrific inferno of Auschwitz, Anna writes a diary describing the dramatic story of the women's resistance. The day-to-day routine of the camp consists of many little moments of camaraderie between young women shaped under harsh circumstances.
For a sneak peak, watch the trailer right here. 
Sponsored by:

Hebrew; Modern Hebrew