Should the United States Increase Immigration?
–
McCardell Bicentennial Hall 216
276 Bicentennial Way
Middlebury, VT 05753
View in Campus Map
Open to the Public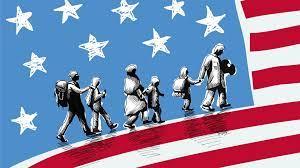 Should the United States increase immigration? At this event, Peter Skerry, Professor of Political Science at Boston College, and Alex Nowrasteh, Director of Immigration Studies at the Cato Institute, will present different views, converse with each other, and take questions on this timely and important question in American politics.
Sponsored by the Alexander Hamilton Forum and the Political Science Department 
Sponsored by:

Political Science