–
Mahaney Arts Center Seeler Studio Theatre
72 Porter Field Road
Middlebury, VT 05753
View in Campus Map
$15/10/8/5
Open to the Public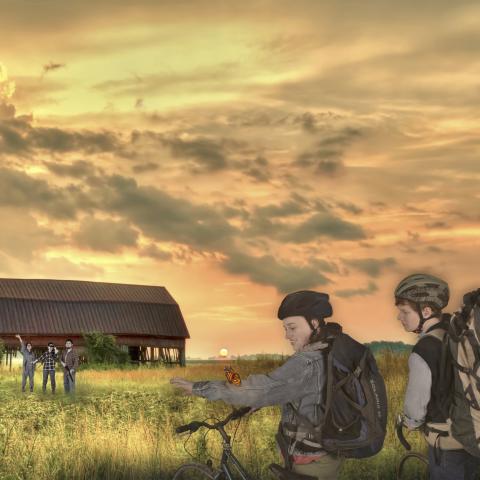 A play by Marisela Treviño Orta directed by Olga Sanchez Saltveit.
Almost all the insects are gone, but Cassandra and her brother Alexander are tracking the world's last monarch butterflies heading to the west coast instead of south. Their path intersects with an Oregon truffle farm where a small group of people are hunkering down to wait out the apocalypse. Will their encounter provoke the collapse of humanity or a new beginning?
Performances: April 6th – 8th, 7:30 pm each evening and 2 pm on Saturday.
Sponsored by:

Theatre