Sophie Shao, Cello and Anna Polonsky, Piano
–
MAC Virtual Stage
72 Porter Field Road
Middlebury, VT 05753
View in Campus Map
Streaming tickets $15/$5; 48 hour playback available
Open to the Public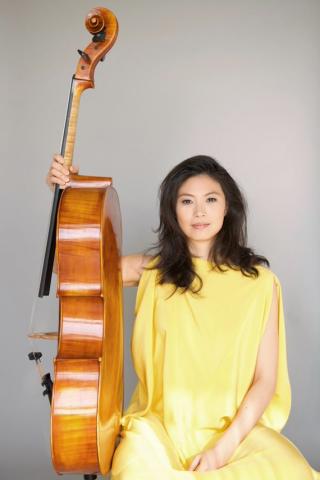 One hundred years ago this week, The Middlebury Campus headline read "Casals Captivates Large Audience: World's Greatest Cellist Plays in Chapel," when famed Catalan cellist Pablo Casals appeared during our Performing Arts Series' third season.  Sophie Shao's 2022 concert will kick off our yearlong celebration of Casals and the cello. Our series' favorite cellist has graciously helped us re-create Casals' Middlebury program, including works by Bach, Beethoven, Berteau, Debussy, Godowsy, Granados, and Schubert—plus new additions to the program, including Casals' Song of the Birds, his arrangement of Chopin's Nocturne in E-flat Major, and Lera Aurbach's 2015 work La Suite dels Ocells: Hommage à Pablo Casals. Shao—whose performances the New York Times has noted as "eloquent, powerful" and the Washington Post called "deeply satisfying"—will play her 16th Middlebury concert on an 1855 Honore Derazey cello once owned by Casals, and will be joined by celebrated pianist Anna Polonsky.
Due to COVID considerations, all Performing Arts Series events in January 2022 will now be presented virtually. Performance subject to change.
Streaming-only Tickets: $15 | $5 Middlebury students; 48 hour playback available
About streaming and sound: Our streams are meant to capture the "sound in the room" without post-production sound editing. Bear in mind the sound quality will not compare to a studio recording.
Sponsored by:

Performing Arts Series