–
Virtual Middlebury
Closed to the Public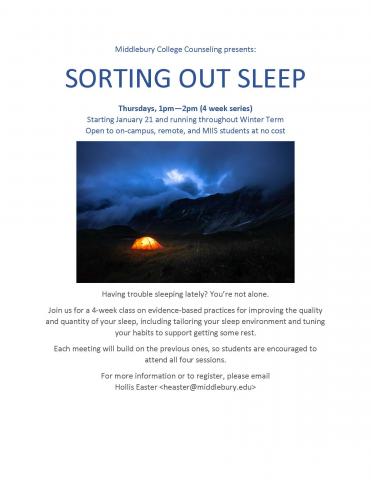 Having trouble sleeping lately? You're not alone.
Join us for a 4-week class on evidence-based practices for improving the quality and quantity of your sleep, including tailoring your sleep environment and tuning your habits to support getting rest.
Each meeting will build on the previous ones, so students are encouraged to attend all four sessions.
Open to on-campus, remote, and MIIS students at no cost.
For more information and to register, please email Hollis Easter, heaster@middlebury.edu.
Sponsored by:

CENTER FOR HEALTH & WELLNESS