Tea War: A History of Capitalism in China and India
–
Virtual Middlebury
Open to the Public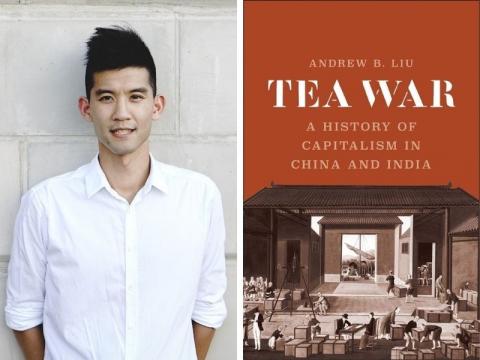 The RCGA program on Global History presents Andrew Liu who will discuss his book Tea War: A History of Capitalism in China and India (Yale University Press, 2020).
Tea remains the world's most popular commercial drink today, and at the turn of the twentieth century, it represented the largest export industry of both China and colonial India. In analyzing the global competition between Chinese and Indian tea, Liu challenges past economic histories premised on the technical "divergence" between the West and the Rest, arguing instead that seemingly traditional technologies and practices were central to modern capital accumulation across Asia. Tea War points toward a more flexible and globally oriented conceptualization of the history of capitalism in China and India.
Andrew Liu is an Associate Professor of History at Villanova University. His research interests include modern China, South and East Asia, histories and theories of political economy and capitalism, and global and comparative history. Liu's writings have appeared in The Journal of Asian Studies, Past and Present, n+1, the London Review of Books, The Nation, The Guardian, and elsewhere. Liu also co-hosted the popular podcast Time to Say Goodbye with Jay Caspian Kang and E. Tammy Kim.
Sponsored by the Rohatyn Center for Global Affairs.
To join this webinar, use this Zoom link or visit the Rohatyn Center for Global Affairs events.
Sponsored by:

Rohatyn Center for Global Affairs