From Victimhood to Aggression: Russia's Path to War
–
Virtual Middlebury
Open to the Public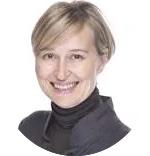 In this presentation Professor Gulnaz Sharafutdinova (KCL) will present the key argument from her book The Red Mirror: Putin's Leadership and Russia's Insecure Identity (2020) about the political transformation that Russia has undergone over the past 10 years. Specifically, the focus will be on the socio-psychological analysis of the central pillars of Putin's leadership including the propagation of ressentiment in the society by constructing the trauma of the 1990s and appealing to the main pillars of Soviet collective identity.
Presented by the Rohatyn Center for Global Affairs program on Global and International History.
To join this webinar, please use this Zoom link or visit the Rohatyn Center for Global Affairs events.
Sponsored by:

Rohatyn Center for Global Affairs