"Violence and Governance on the High Seas" by Ian Umbria, investigative reporter
–
Virtual Middlebury
Open to the Public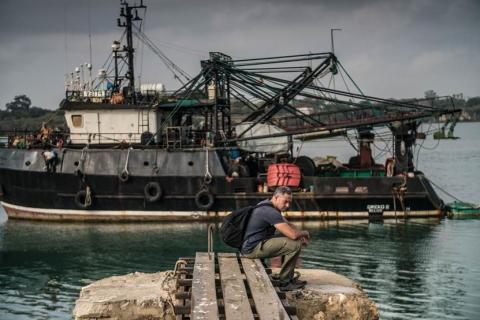 Ian Urbina has been an investigative reporter at the New York Times for over two decades. Several of his stories have been adapted into major feature films, including The Outlaw Ocean. Ian has won a Pulitzer Prize for Breaking News, a George Polk Award for Foreign Reporting, and his work has been nominated for an Emmy Award. Before joining the Times, he was a Fulbright Fellow in Cuba and he also wrote about the Middle East and Africa for various outlets including the Los Angeles Times, Harper's and Vanity Fair. The Outlaw Ocean reporting, almost all done offshore, took Ian across 5 seas and 14 countries in Africa, Asia, the Mediterranean, South America, and the Middle East. While reporting for the book, Ian was joined by an award-winning photographer from Brazil named Fábio Nascimento.
Cosponsored by the Rohatyn Center for Global Affairs Program on Security and Global Affairs and the Program on Global and Environmental Change.
Click here for the ZOOM link or visit RCGA Events for more information.
Sponsored by:

Rohatyn Center for Global Affairs