Vision and Varietas in Ottonian Manuscript Illumination
–
Robert A. Jones '59 Conference Room
148 Hillcrest Road
Middlebury, VT 05753
View in Campus Map
Open to the Public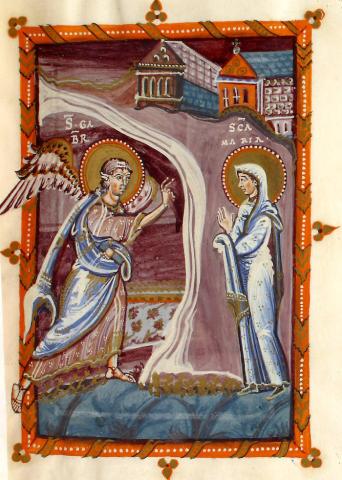 The Rohatyn Center for Global Affair International and Global Colloquium Series presents "Vision and Varietas in Ottonian Manuscript Illumination" by Eliza Garrison, professor of History of Art & Architecture, Middlebury College.
In the decades between roughly 960 and 1024 in the Ottonian empire, the makers of illuminated books were responsible for an extraordinary amount of creative innovation that, in her estimation, anticipates artistic trends typically assigned to artworks made in later centuries. Among the most important aspects of Ottonian artmaking, particularly as it pertains to illuminated manuscripts, is the fact that illuminated books were often imagined (and created) as simulated spaces that consisted of simulated materials like marble, woven silk, and hammered gold. Artists constructed these spaces in multifaceted ways; they did so as a way to both showcase their abilities as makers and to assist viewers in connecting with the sacred messages contained inside the books they made. After attending to the terms varietas and ductus, this talk will examine how these aesthetic ideals enhanced the ways in which reader/viewers could engage with a manuscript's visual program.
In-person event in the Robert A. Jones '59 conference room.
Lunch provided beginning at 12:15 pm (lunch by RSVP to rcga@middlebury.edu by 2.20.23). Presentation begins at 12:30 pm.
Sponsored by:

Rohatyn Center for Global Affairs