What Are the Limits of Religious Liberty?
–
Virtual Middlebury
Open to the Public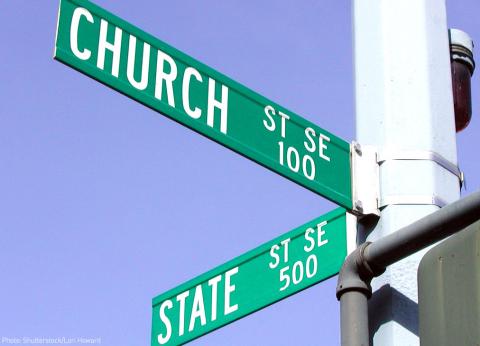 A Counterpoint Webinar
DAVID FRENCH, fellow at the National Review Institute and editor of The Dispatch. Previously, he was the President of the Foundation for Individual Rights in Education (FIRE); a senior attorney for the American Center for Law and Justice and the Alliance Defending Freedom, where he specialized in religious liberty cases; and a staff writer for Time and National Review. During the Trump era, Mr. French became nationally known as a leading conservative voice in the "Never Trump" movement. He is author of four books including, Divided We Fall: America's Secession Threat and How to Restore Our Nation (2020). A veteran of Operation Iraqi Freedom, French was deployed to Iraq in 2007 during the Iraq War and was awarded a Bronze Star. He is a graduate of Harvard Law School.
LINDA C. MCCLAIN, Robert B. Kent Professor of Law at Boston University School of Law. She is known for her work in family law, gender and law, and feminist legal theory. Her scholarship addresses the respective roles of families, other institutions of civil society, and government in fostering citizens' capacities for democratic and personal self-government. Prof. McClain coordinates the law school's participation in the Women's Gender & Sexuality Studies (WGS) Certificate Program and has served as a faculty fellow at the Boston University School of Theology. Her seven books include Who's the Bigot? Learning from Conflicts Over Marriage and Civil Rights; Gay Rights and the Constitution; and Ordered Liberty: Rights, Responsibilities and Virtues. Prof. McClain has held visiting fellowships at Harvard, Princeton, Virginia, and Penn. A graduate of Georgetown and NYU law schools, she also earned a degree in Religious Studies from University of Chicago Divinity School.
Via Zoom at go.middlebury.edu/ahf
Sponsored by the Alexander Hamilton Forum and the Department of Political Science (upon request of K. Callanan)
Sponsored by:

Political Science