"Why US Foreign Policy Needs Greater Accountability: Lessons for the New Administration" with Elizabeth Shackelford
–
Virtual Middlebury
Open to the Public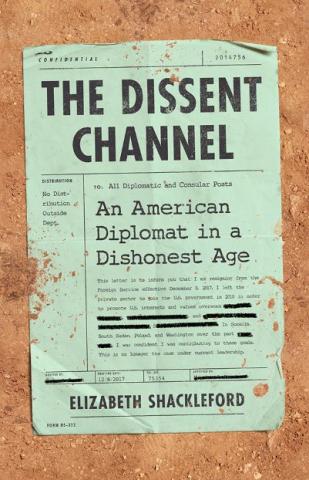 In The Dissent Channel former diplomat Elizabeth Shackelford chronicles how the problems facing U.S. diplomacy—exacerbated under the last administration—aren't new. One is impunity: the U.S. turned a blind eye to gross injustices and human rights abuses by South Sudan's government, and—determined to see South Sudan a success—failed to prioritize accountability. This not only insulated Sudan's government from consequence, but contributed to a deterioration that ended in war. U.S. foreign policy is riddled with similar examples of our support for partner governments overshadowing a commitment to human rights and rule of law. Ultimately, this undermines U.S. national security interests. Shackelford will discuss how impunity problems apply today—from Saudi Arabia to Israel to Ethiopia—and whether the Biden administration's focus on human rights and democracy might signal that these lessons have been learned. 
To join this webinar, use this Zoom Link (password = 141150) or visit the Rohatyn Center for Global Affairs events.
Sponsored by the Rohatyn Center for Global Affairs Program on Security and Global Affairs.
Sponsored by:

Rohatyn Center for Global Affairs