Will Brexit Make Britain Great Again?
–
Robert A. Jones '59 Conference Room
148 Hillcrest Road
Middlebury, VT 05753
View in Campus Map
Open to the Public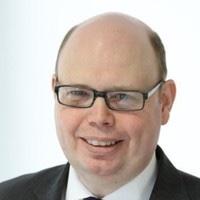 In 1973, the UK joined the European Union. In 2016, UK citizens were asked if they wished to Remain in the EU or Leave. On a 72% turnout, Leave won by 1.3 million votes, 51.9% to 48.1% and Brexit prevailed. When the UK left the EU on January 31, 2020—and the Single Market and Customs Union on December 31, 2020—decades of pro-EU British Foreign Policy orthodoxy ended too. Three years on as COVID recedes, Toby Fenwick '95 will assess Brexit's impact on the UK's economic and political fortunes. Is Britannia (truly) Unchained now, as Brexit's most ardent proponents argued, or has Brexit simply left the UK "in search of a role" as former US Secretary of State Dean Acheson asked in 1962? And in light of the recent "Windsor Framework" which aims to resolve Brexit issues related to Northern Ireland, will the UK ever fulfill former Prime Minister Boris Johnson's pledge "to get Brexit done"?
A UK civil servant, Toby Fenwick '95 has worked on the UK's departure from the European Union, held positions with the Department of International Trade and the Treasury, and in the private sector has worked in the venture capital and banking sectors. Toby also teaches courses in the ICE Undergraduate Certificate in International Relations program at the University of Cambridge.
In-person event in the Robert A. Jones '59 Conference Room. Also available via Zoom Webinar. For more information regarding the RCGA events, please visit our website and follow us on Instagram and Linkedin.
Sponsored by:

Rohatyn Center for Global Affairs