Yankee Reaction to French-Canadian Migration to New England in the late 19th and early 20th Centuries
–
Robert A. Jones '59 Conference Room
148 Hillcrest Road
Middlebury, VT 05753
View in Campus Map
Open to the Public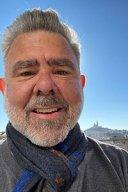 The RCGA International and Global Colloquium Series presents William Poulin-Deltour, professor of French and Francophone Studies, Middlebury College, discussing reactions to French-Canadian migrants in New England in late 19th and early 20th centuries, and descendants of that migration relatively recent "discovery" of being "Abenaki."
"When asked if they hadn't contributed much to the community of Middlebury itself, Mr. Moody [Middlebury College's 10th President] added another vehement no, stating that the whole French Canadian population could be wiped out of Middlebury and no one would miss it."
1931, as recounted by Elin Anderson in her 1931 Ethnic Study of Burlington.
It's difficult to believe that migrants from French-Canada—what we now call Québec—could elicit such contempt from Vermont's Anglo-Protestant elite less than a century ago, to the point where they were considered prime candidates for the State's eugenics project in the 1930s.
This talk will address migration and how the "Francos"—as they were commonly called—adapted to what was initially a hostile socioeconomic environment. How did a community considered a "distinct and alien race" upon its arrival in the United States then become "ethnic working-class Catholics," generic "whites" and—most recently—"Abenaki"?
This is an in-person event.
Lunch beginning at 12:15 pm (free to faculty, students, staff, and alumni with RSVP). Please RSVP to rcga@middlebury.edu for lunch by Nov. 27, 2022. Presentation begins at 12:30 pm.
Sponsored by the Rohatyn Center for Global Affairs.
Sponsored by:

Rohatyn Center for Global Affairs