–
MAC Virtual Stage
72 Porter Field Road
Middlebury, VT 05753
View in Campus Map
Streaming tickets $15/$5; 48 hour playback available
Open to the Public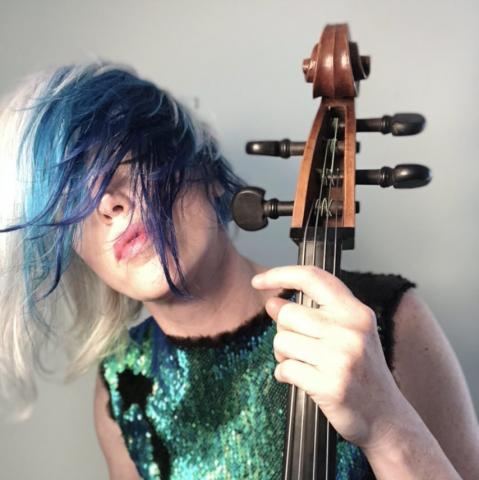 Extraordinary Vermont-based cellist and composer Zoë Keating continues our cello celebration with a contemporary lens. A one-woman orchestra, she uses a cello and a foot-controlled laptop to record layer upon layer of cello, creating intricate, haunting, and compelling music. Keating has a devoted global audience and her self-released albums have reached #1 several times on the iTunes classical chart. She has composed music for ballet, theater, film, and radio and lends her music regularly to film, tv, dance productions, and commercials.
Due to COVID considerations, all Performing Arts Series events in January 2022 will now be presented virtually. Performance subject to change.
Streaming-only Tickets: $15 | $5 Middlebury students; 48 hour playback available
About streaming and sound: Our streams are meant to capture the "sound in the room" without post-production sound editing. Bear in mind the sound quality will not compare to a studio recording.
Sponsored by:

Performing Arts Series