Bard College Student Plans to Support Families in Bangladesh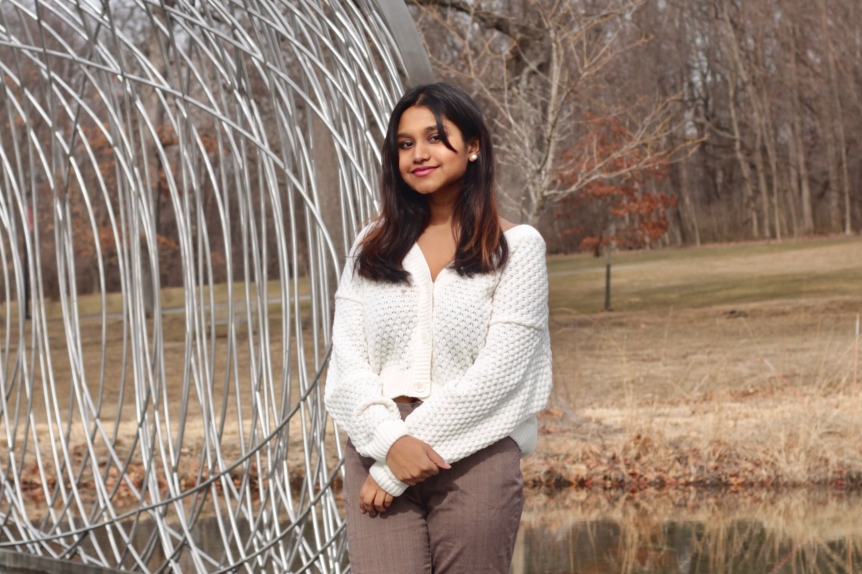 Bard College student Ariha Shahed '26 has won a Projects for Peace prize for her proposal, "Train Track to Right Track: Supporting Bangladeshis Who Call the Railway Tracks Their Home." Ariha, a first-year economics and politics major from Bangladesh, will receive $10,000 to work with Bangladeshi families living in extreme poverty along the country's railway tracks, communities that often go unnoticed. Partnering with NGO initiative BRAC Bangladesh, Ariha will help families connect with essential social protection programs, access healthcare, keep their children in school, and improve their economic situations by sustainable and continual support.
Ariha's project is designed to provide avenues for both short-term and long-term support to these communities through multiple efforts. It seeks to give families a way to re-establish their lives through BRAC's "Ultra-Poor Graduation Initiative," which aims to help people 'graduate' from extreme poverty, and will operate out of workshop hubs near train stations in the country's three largest cities, Dhaka, Chattogram, and Sylhet. Healthcare volunteers will offer basic health classes to those living along the tracks in these cities, and Ariha will partner with a small local restaurant to organize a food drive to distribute meal boxes from these hubs. "This way, we can incentivize a long-term solution for them using a short-term solution, which have been proven to work better when supporting people in extreme humanitarian need," Ariha writes in her proposal. 
"The disparity between the families living below the poverty line along the rail-tracks and my own trips inside the comfort of a car had always struck me," she said. "The first step to eradicating any kind of social inequality, I believe, would be to acknowledge one's position of privilege. This project is a small way of giving back to the country and the people that raised me—something my parents have always valued. I want to thank my friend Mikaail Kaiser Shahabuddin (Davis Alum, Clark University '26) who will be helping me to co-facilitate this project and for his insights. As a Davis Alum myself, I'm overwhelmed and grateful to the Davis Foundation for such opportunities that help call attention to often neglected places like Bangladesh."
Projects for Peace, hosted by Middlebury College in Vermont, is a global program that partners with other educational institutions to identify and support peacebuilders and changemakers across college campuses. Every year, 100 or more student leaders are awarded a grant in the amount of $10,000 each to implement a "Project for Peace" anywhere in the world. To learn more, visit: middlebury.edu/office/projects-for-peace.