College of Idaho Students Carry out Coding Project for Peace in Angola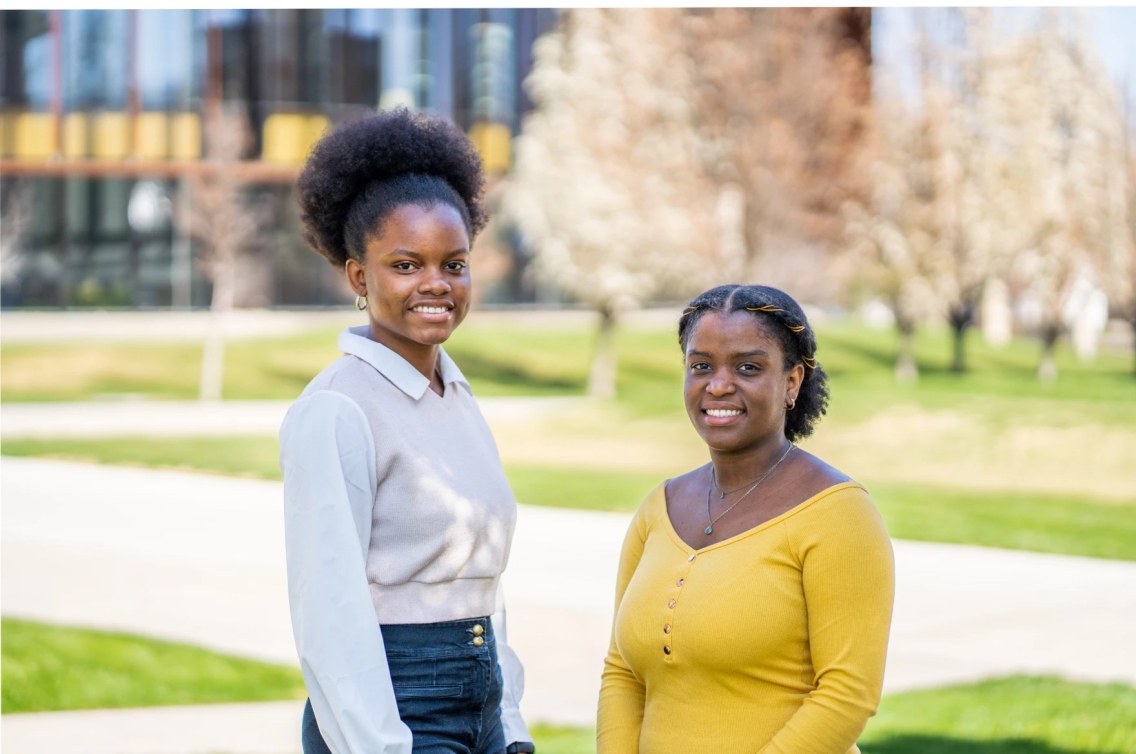 Emily Freko is back on the campus of The College of Idaho and Suely S.C. Soeiro '22 is preparing for graduate school after a memorable summer in Angola.
The two teamed together over the summer to complete the 17th Davis Peace Project by College of Idaho students since 2008. The project, titled "She Codes for Peace – Girl Empowerment through Coding," used computer coding to connect young women, in Angola and beyond, so they can learn what is possible. On top of instruction in computer coding, the girls met with Angolan women who work in technology and engineering.
"The ladies that came to give talks gave excellent feedback on the project and reinforced the need for women in technology," said Soeiro, who majored in biomedical sciences at the College before graduating in May. "While sharing their experiences, they talked about how useful a project like this would have been for them and, while giving their advice, they put emphasis on the importance it has for the future of my country."
Soeiro and Freko, who is actually from Ghana, hope the impact of the girls they taught in June and July will be significant in the western African nation.
"Seeing how the girls were eager to learn something new every day made the project even more memorable," said Freko, a sophomore majoring in biomedical sciences and minoring in scientific computing. "The girls are very ambitious, and I am glad I have been able to help them learn something new."
Each year, the College reviews several applications before submitting finalists to the Davis Foundation for consideration.
"The Davis Projects for Peace empower college students, including ours at the College, to make an impact across the globe by envisioning and implementing collaborative community-based projects that have an immediate and sustained impact," said Paul Bennion, Dean of Students and Vice President of Student Affairs at The College of Idaho. "We are extremely honored and proud of the College's involvement in Davis Projects for Peace program, and the impact our students are making through their participation."
Click here to see more images from Soeiro and Freko's project. On September 22, Soeiro, Freko, and Vice President of Enrollment Management Brian Bava were guests on KBSX's "Idaho Matters" radio program to discuss the project.
The Davis Project for Peace is a national program funded by the Shelby Davis family in honor of Katherine Wasserman Davis. It funds over 100 Peace Projects a year at $10,000 each. The College has had at least one project selected each year since 2008.