Finding Peace in Hospice Through VR
The following profile is drawn from our 2021 Annual Viewbook, a report celebrating grantees, their projects, and the history of Projects for Peace. To read the full Viewbook, click here.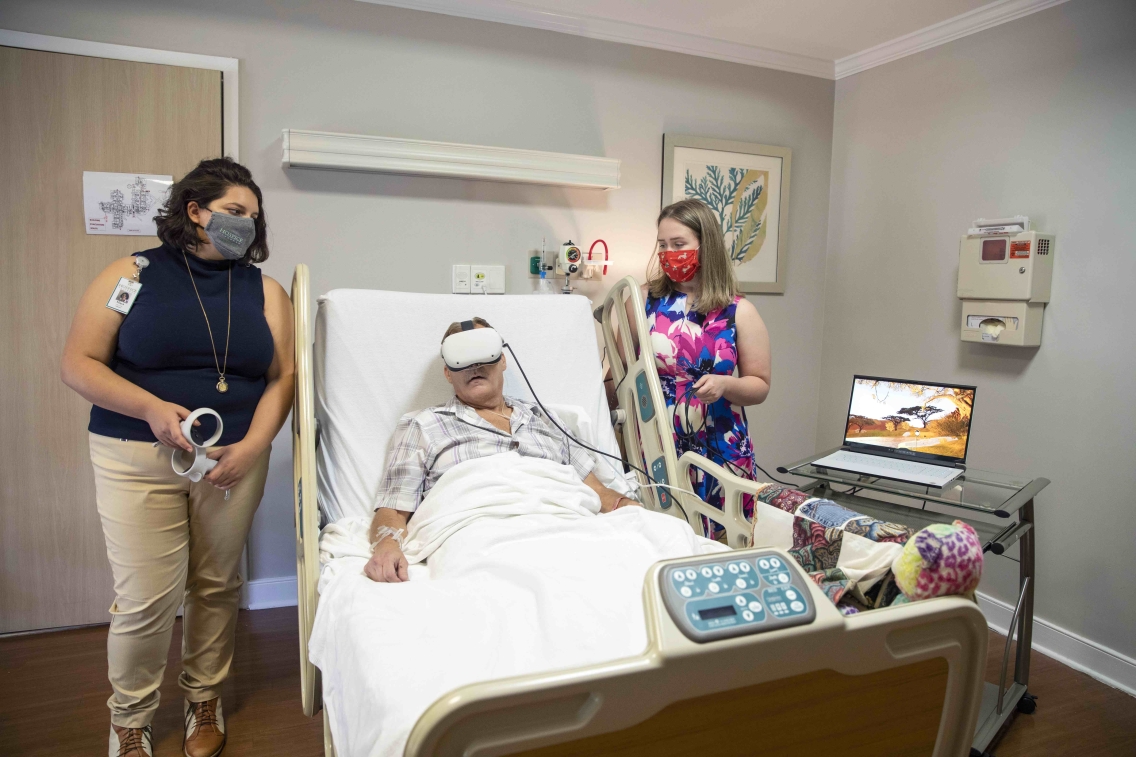 Hospice and palliative care are defined by the hope of making the end-of-life process as smooth and painless for patients as possible. For all the medical advances made to refine this process, the fact remains that patients are often confined to limited environments or even bedridden. Katie Howarth and a group of her classmates at SCAD saw an opportunity as artists to complement traditional medical care for hospice patients by providing "distraction therapy and life-enhancing experiences" through a relatively untapped resource: virtual reality (VR).
Partnering with the local organization Hospice Savannah, Howarth and her classmates set out to design VR experiences that directly provided what patients in palliative care and their doctors reported as being desired and most beneficial. "While there are some places on the West Coast (of the U.S.) using VR in hospice care, there are few on the southeastern coast," writes Howarth. "After researching the programs offered, we also decided as a group that as artists we can create something beyond what has been created so far, focusing on the art and look of an experience rather than just the technology." They designed three experiences with all ability levels in mind, as well as collaboration with doctors to make sure none would cause motion sickness or other unintended side effects.
While COVID-19 forced the project implementation to wait until visitor restrictions to hospice centers were lifted, Howarth and company have been able to work with 15 patients, and have plans in place to continue the process indefinitely. Howarth writes that the experience "has helped [her] to realize [her] passion of helping others" and how to implement VR "to help people in ways they did not know were possible."