A Look into Students' Projects for Peace
This article originally appeared in the Concordia College student newspaper, The Concordian.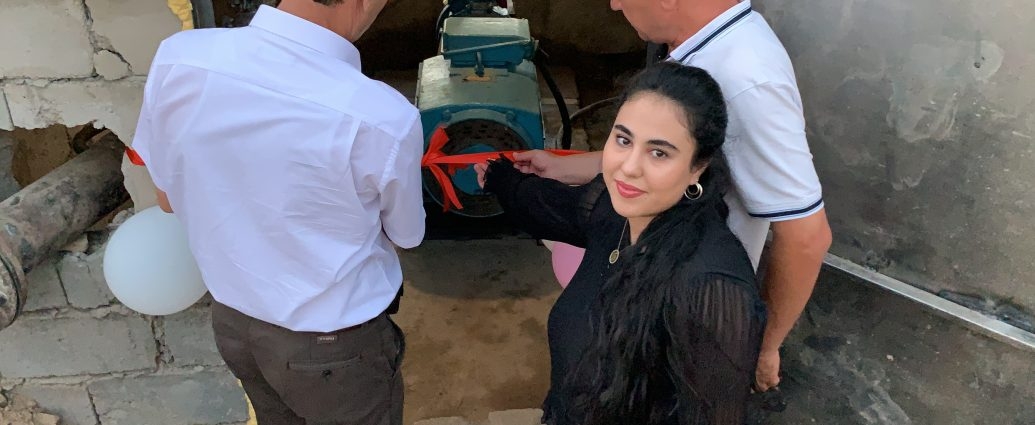 Projects for Peace is a funding opportunity granted by the Davis United World College Scholars program, the world's largest privately funded international scholarship program. 
"Projects for peace gives students the opportunity to do an extraordinarily deep and ambitious type of BREWing and community engagement," said Kenneth Foster, director of Community Engagement and faculty coordinator for PFP.
PFP is an initiative that entrusts $10,000 to a student with an approved proposal that creates real-world solutions for a community with a problem. Partnering institutions of the Davis UWC Scholars program can submit two student proposals each year with typically only one student granted funding per college or institution. 
The Davis UWC Scholars program currently partners with 99 institutions worldwide since the PFP program creation in 2004. More than 100 PFP were completed in the summer of 2021. 
Concordia became a Davis partner in 2019; however, the company asked projects for 2020 be postponed to the summer of 2021 because of COVID. 
"I do think that that limited the growth and delayed the momentum around Concordia's participation in Projects for Peace," Matt Beatty, director of Global Learning and International Enrollment.
Even though delayed, two students pushed through COVID complications and completed their international projects this past summer. 
Junior Aya Al-Shakarchi mediated a virtual mentorship program between young women in Iraq and Concordia students that aimed to elevate self-esteem, create opportunities for future growth and cultivate an intercultural learning environment. 
Concordia students Karin Selland, Elly Schaefer, Maggie Pfeffer, Danika Vukovich and Elizabeth Yoder volunteered to be the mentors of 24 Iraqi students. 
After splitting into groups, Al-Shakarchi moderated discussions about womanhood and identity, education and career interests, business science, women in the media and advocacy for other women. 
Although very different from Al-Shakarchi's project, senior Amina Fatkhulloeva also made a difference within a community. Fatkhulloeva was responsible for installing a water irrigation system for Varzi-Kanda village in Tajikistan to combat food insecurity. 
Water is essential for a sustainable environment and daily life. This village relied on rainfall for watering purposes, but that too has been decreasing over recent years. 
"Living in the city, I have never seen something like that. I was very frustrated that our government has not done anything about it. These people need infrastructure to sustain themselves," Fatkhulloeva said. 
Fatkhulloeva started planning this project in 2019 and it involved extensive budgeting, researching and connecting with local engineers. Despite her work thus far, she was unable to pursue the project in 2020 because of COVID. 
When she was able to try again, prices for materials had risen by 65%. Fatkhulloeva had to start over with her planning and decided to have a fundraising campaign. On top of the $10,000 from PFP, Fatkhulloeva was able to receive funding from the Moorhead Rotary, community contributions and made personal investments of herself and her family. The entire project cost $28,000.
From the budgeting to the lack of materials, Fatkhulloeva faced many challenges with this project. After two years of planning and 12 weeks of night-and-day working, the irrigation system was finally installed. Fatkhulloeva said this process has taught her to be patient, calm and above all, hopeful. 
"This village has been promised many times for this kind of project. And nobody was able to do it," Fatkhulloeva said. "The villagers still contact me and tell me they can't believe it and how grateful they are."
Both Fatkhulloeva and Al-Shakarchi's projects were multifaceted after having to factor in logistics and understanding the scope of the project. 
"They are different in many ways, but they are similar in that there is a complex, difficult situation and that there is a problem that is difficult to address. If it was easy, it would have been done a long time ago," Foster said. 
Fatkhulloeva urges students to think about the change they can create in their communities. 
"I know change is not easy and I have been part of many changes in my own life. Leaving the country, studying abroad, coming here. For me, I don't sit and wait for change. I take the steps necessary. Even if I fail, I already made it farther than where I was at the start," Fatkhulloeva said. 
The deadline for student proposals has passed for this year and Foster said they have several proposals submitted. Even though the deadline is passed, Foster encourages students to contact him for more details and to start thinking about potential project proposals for next year. All Concordia undergraduate students are eligible to apply for this opportunity.