United against Unplanned Pregnancy and STDs
The following profile is drawn from our 2021 Annual Viewbook, a report celebrating grantees, their projects, and the history of Projects for Peace. To read the full Viewbook, click here.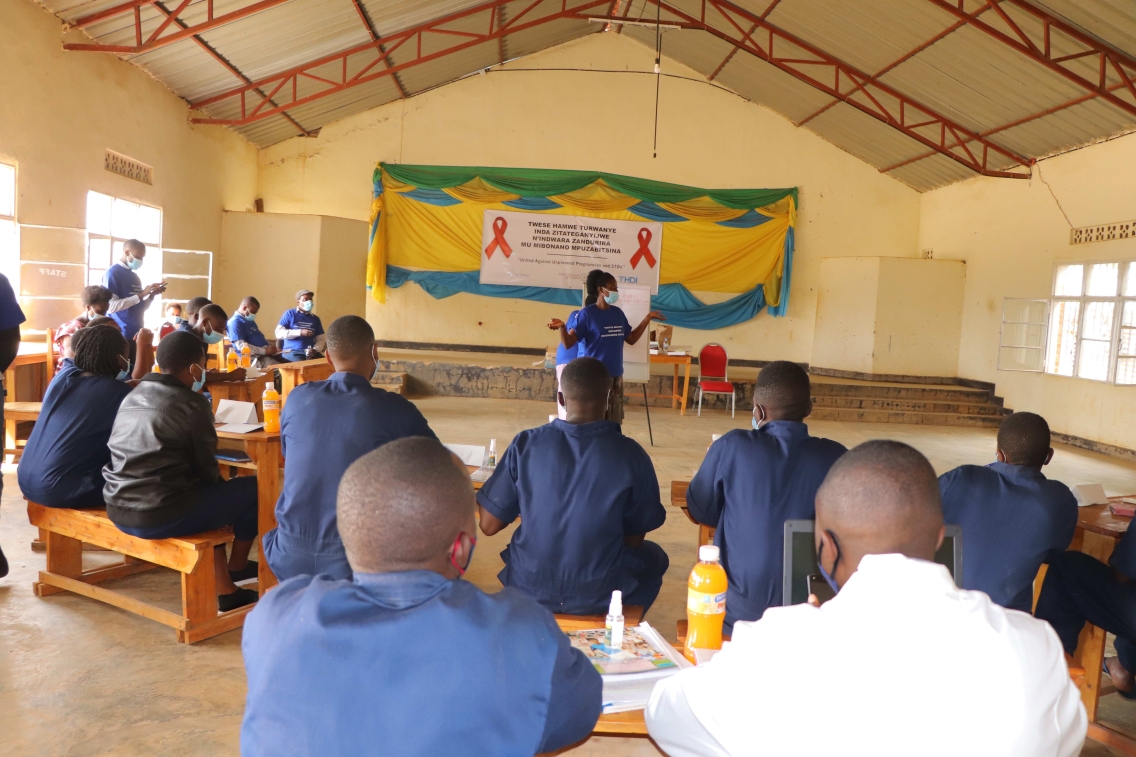 Insufficient sex education and access to services to promote sexual health are dishearteningly common issues. Diane Toussaint Mbahoze saw the repercussions of those circumstances for women in her home country of Rwanda who were isolated from any opportunity to dictate the terms of their sexuality and reproductive health. She aimed to do something about it, focusing on the "young girls and women from [her] own community unable to achieve their career and educational goals due to lack of proper sex education, lack of access to birth control methods, and the stigma around seeking information on menstrual or sexual health." This led to her project, "United against Unplanned Pregnancy and STDs."
Mbahoze identifies the main goal of the project as being "to educate Rwandan youth about reproductive health with the focus on how to prevent unplanned pregnancies and STDs through destigmatizing sex education, providing unbiased information, and free services such as counseling and HIV testing." She enacted these goals by working with partners in various Rwandan communities, diligently coordinating with local government officials to ensure that every workshop and testing site could carry on without putting anyone at risk of contracting COVID-19. Mbahoze notes that it was "difficult," but that because she had a "trustworthy team" she was able to complete all but a small handful of the proposed ventures.
Considering the project as a whole, Mbahoze writes "our hope is that those who were able to join us will educate others in their respective homes who couldn't join us and create a ripple of information so that more people are well educated about their reproductive health and the social issues that lead to ignorance and misinformation."
View the gallery in a new window.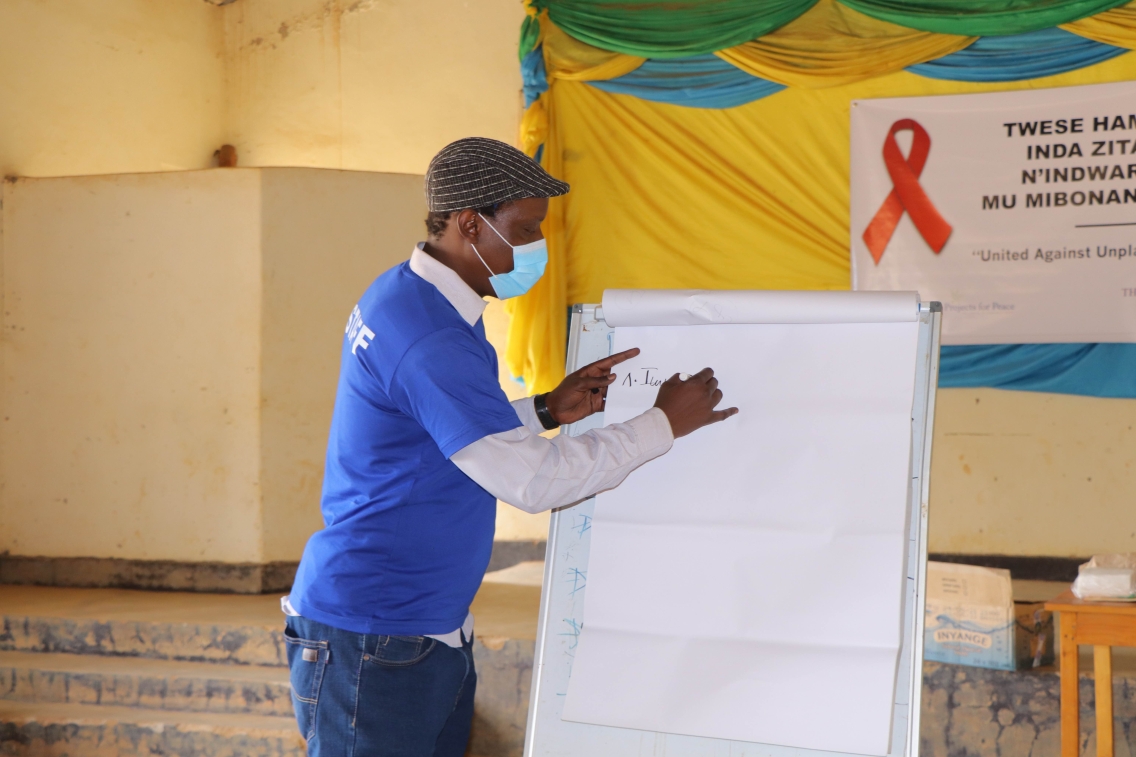 Project Highlights
Photos of "United Against Unplanned Pregnancy and STDs" provided by Diane Toussaint Mbahoze.