University of Richmond Student Combats Youth Unemployment in Nigeria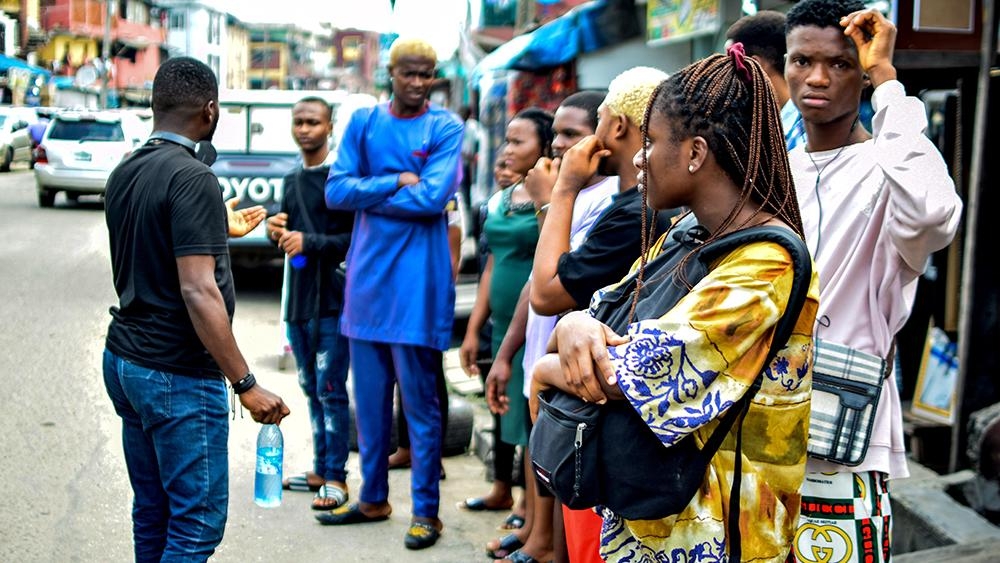 Amara Ugochukwu, a University of Richmond junior from Essen, Germany, received a $10,000 Davis Projects for Peace grant to support her project to combat youth unemployment in Nigeria.
Projects for Peace is an initiative supporting college students on grassroots projects designed to build peace.
Ugochukwu decided to focus on Nigerian youth unemployment (ages 15 to 24), which has increased dramatically in recent years. She based her project on the traditional apprenticeship system of "Imu Ahia," which translates to "learning the market" in Igbo. The concept entails businessmen taking in poor youth in their community to teach them their craft.
"As an aspiring development economist with roots in southeastern Nigeria, I spend a lot of my free time researching pressing issues in the region," said Ugochukwu, who is double majoring in political science and mathematical economics. "This project is founded on the premise that solutions to indigenous people's problems can be solved by using systems that worked in the past, adapting those to the present, and using technology and other modern tools to scale them. The methods are more likely to succeed if local communities already feel connected to them, and Imu Ahia is especially successful because it's rooted in mutualism."
Ugochukwu, who completed her project over the summer, partnered with faculty from Lagos Business School to explore scaling the Imu Ahia system into a condensed workshop setting. The workshop was held at the Ajegunle Business School, which offers workshop spaces for locals in low-income areas to learn new skills. As part of the workshop, Ugochukwu facilitated conversations, demonstrations, and hands-on learning opportunities for 15 participants. They explored vendors at a local market and practiced negotiation and business strategies with workshop leaders and shop owners. All workshop participants received diplomas from the business school to aid with their employment opportunities. 
Ugochukwu, who is currently studying abroad in the United Kingdom, intends to continue this research and is working on a paper she hopes to publish centering on the workshop experience.  
Twenty-three University of Richmond students have received support from Projects for Peace. Projects in the past few years have included a podcast for Afghan refugees and immigrants, energy efficiency kits for minoritized peoples, support for women's reproductive health education, economic empowerment of women in Bolivia, and creating a library for school children in Kenya.