Wartburg College Student to Carry Out Menstrual Health Clinic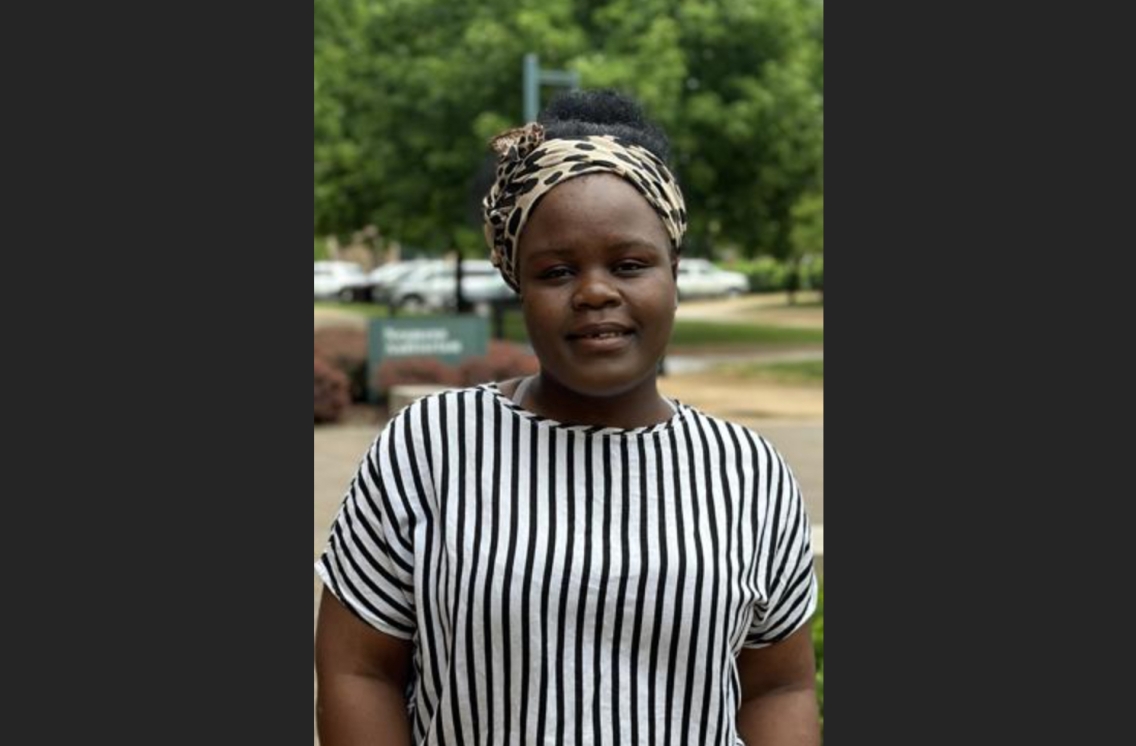 A Wartburg College student has received a $10,000 Projects for Peace grant to carry out a summer humanitarian effort teaching young girls in Lusaka, Zambia how to make and sanitize reusable menstrual pads.
Junior Rabecca Ndhlovu, a Davis United World College Scholar from Zambia, hopes her effort will help reduce period poverty, which is defined as inadequate access to menstrual hygiene tools and education. Each young person will receive a sewing kit, a plastic bucket and laundry bag so they can maintain the pads.
"Period poverty is a sensitive topic and because it's not talked about, that puts a lot of pressure on the girl child. It is not something that girls can embrace but a constant battle they have to fight as it subjects them to period shaming due to the potential of a period leakage," Ndhlovu said. "It also can become a financial burden as many girls from impoverished households are left to fend for their own period products."
That is why she wants to help young women with sustainable products that also will keep pads out of the pit latrines used in the compounds or from being burned.
"I want to give the girls a skill that allows them to make their own pads. Women use a lot of pads throughout their lifetime, and that isn't even a waste that is talked about. If I can teach them how to select good materials or thrifted materials, they can use to make these pads at a lower cost, and that is a skill they can pass on to their younger siblings," Ndhlovu said.
She hopes this project, which also will include an education component about female genital mutilation, can build self-esteem in the current generation of young women and give them a voice where they have previously been silenced.
Though Ndhlovu is earning her degree in computer information systems and business administration, sustainability and humanitarian work have played an important role in her life since her early school days at the Pestalozzi Education Centre, where she was taught to use her head to solve problems in the community, explore and learn; have a heart for others; and use her hands to take care of the environment and those around her.
Those themes were amplified during her days at United World College Adriatic in Italy, where she participated in a creative activity that involved the re-usability of old clothes.
"You have to use all the opportunities that you get to help out the community, and that will help you, too. You get to learn your own strengths, amplify your communication skills and project management," she said.
Philanthropist Kathryn Wasserman Davis founded Davis Projects for Peace in 2007 to celebrate her 100th birthday. Davis, who died in 2013, committed $1 million annually to fund 100 grassroots efforts by college students. Wartburg students have received a grant every year since the program's inception. Projects for Peace invites all undergraduates at the American colleges and universities that are partners in the Davis United World College Scholars Program to compete for these grants.