In volunteering and connecting with Black farmers (and other farmers of color), Crystal is interested to see how Black Vermont farmers build resilience, joy, and solidarity through food sovereignty, afrocentric regenerative agriculture, and community oriented earth work.
In the summer of 2023, Crystal traveled between Khelcom Farm, SUSU Community Farm, Conscious Homestead, and Soulfire Farm, and connected with folks from Clemmons Family Farm, Strafford Creamery, Sowing Roots Farm, High Priestess, and Calabash Gardens in an effort to understand how farming can be a form of revolutionary praxis.This project is ongoing, and seeks to celebrate the network of land workers in Vermont.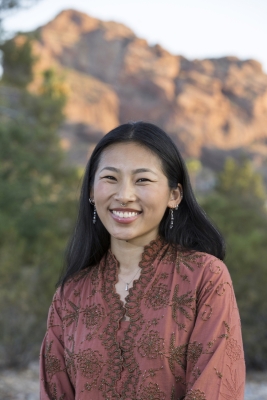 Crystal Zhou, '23.5 (They/She)
My name is Crystal Zhou, and I'm graduating from Middlebury with a Black Studies major in the February of 2024. I came into earth work through my summer working at the Knoll, and I have had the great opportunity to explore different aspects of farming in Vermont throughout the New Perennials internship, Climate Action Capacity Fellowship, and the Twilight Project. I deeply admire the somatic, psychological, and spiritual benefits of working with the land, not to mention all the delicious foods that come as a treat after the growing season. I want to understand our society through its most human relationships—starting with the food system.