Patriarchal Power and the Built Environment of Campus Space
Hear Twilight Project fellows Cheryl Engmann '22 and Ella Houlihan '21 speak about their experience with the Twilight Project in the video below, produced by the Architectural Studies Program. 
To me, this specific Twilight Project is about pushing the limits of how we think, create, live together, and collectively heal. It can be difficult and frustrating to see institutions like Middlebury have conversations about progressive reform without taking concrete action. As a Neuroscience major, I have learned about the ways in which the styles and designs of spaces around us can physically and emotionally impact us. Therefore, we are reaching out to community members to brainstorm how to approach accessibility and inclusivity on many levels, from physical to emotional to social. Our goal is to better understand the social connotations of certain architectural styles and designs on campus, and to work with the Living Building Challenge to make recommendations to the architects who will build a new student center and renovate old buildings. Throughout this project, I continue to ask: How can we decolonize ourselves and the space around us?
–Ella Houlihan '21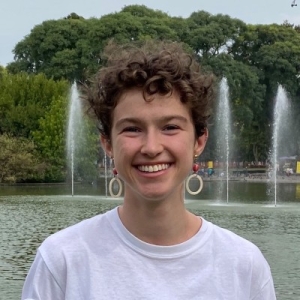 Hello! My name is Ella Houlihan (they/them) and I am part of the class of 2021. I am from Sudbury, Massachusetts, and I am majoring in Neuroscience with a minor in Architecture. I am passionate about justice and equality in the education system, and believe that in order to arrive at a more just world, we must understand how power dynamics are created and perpetuated in sometimes insidious ways—from the identities we hold, to the buildings we live and work in.