The Related Stories component allows you to display the three most recent published stories that relate to your content. This component pulls stories based on the tag or tags you select.
Below you will find information about how to set up this component.
Once you have added Related Stories to your page, it will look like this: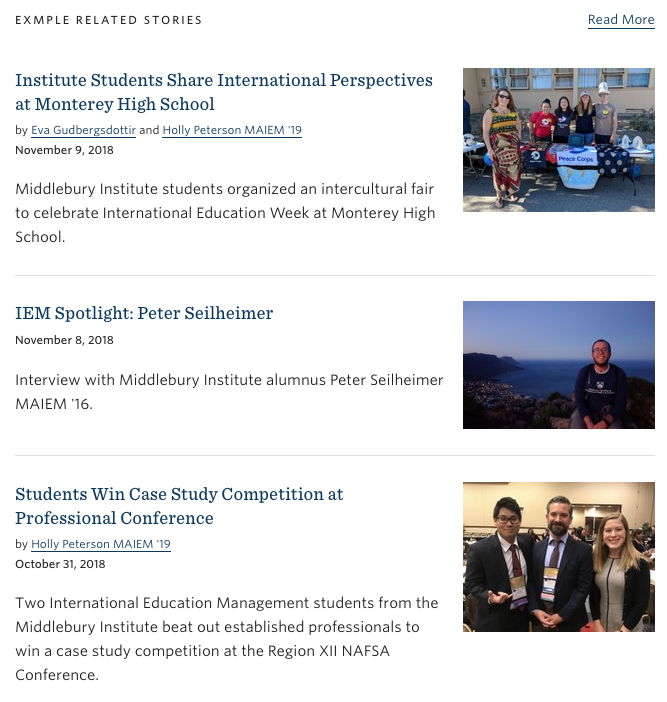 To add Related Stories to your page, first select "Related Stories" from the component drop down menu and click "Add Another Component". Choosing the Related Stories component will open the editing interface shown below.
You can find information about each option, and whether or not the information is required or optional.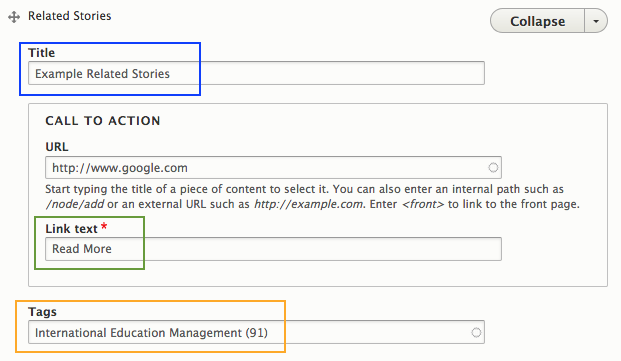 Title (not required): The title will display in the upper left-hand corner of your related stories listing.
Call to Action URL (not required): The call to action url lets the website know where you'd like your call to action to link.
Call to Action Link text (not required): The call to action link text lets the reader know what they'll get by clicking the link.
Tags (required): The tag lets the website know which news stories to pull into the related stories component listing.
You can see the three stories that appear below all relate to the IEM degree, because when these stories were written, they were all tagged with International Education Management.