The website has a number of pre-built types of content, each with different fields and components depending on the information to be shown. For each page, you should pick the content type best suited to displaying the information you want to convey. Five content types are available to all editors with another six reserved for the operations group.
Content Types for all Web Editors
These content types are shared by all of our sites.
Content Types Reserved for the Operations Group
These are primarily pages we expect to set up once which aggregate content from other sections of the site. Some of these content types are specific to one site.
Managing the Menu, Meta Informations, and URL Address
While you manage your content in the main column of this editing page, the right column has some critical functionality that you should understand as well. There are three areas of functionality, the Menu Settings, Meta Tags, and URL Path Settings.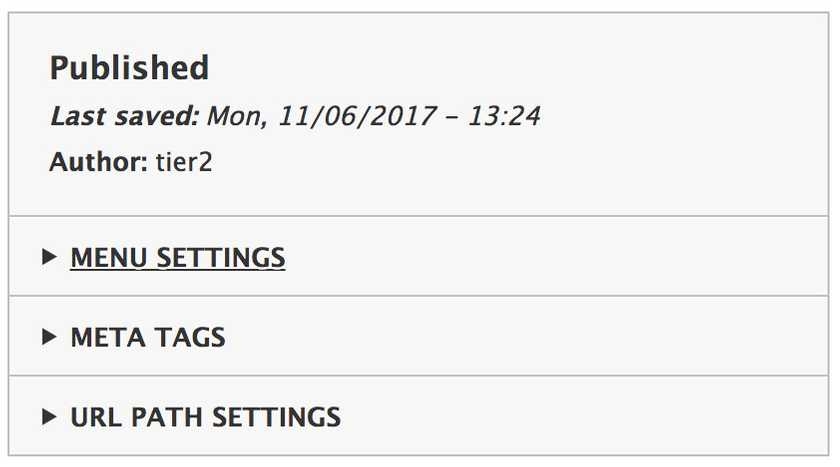 You can learn about each of these areas in the help documents below.