Jason Collins to Give Middlebury College Class of 2020 Commencement Address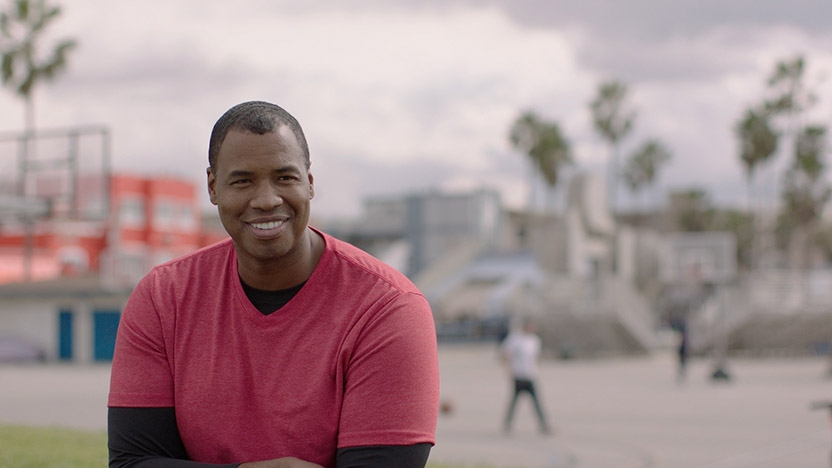 MIDDLEBURY, Vt. – Jason Collins, a retired American player in the National Basketball Association (NBA), will deliver the Middlebury College Commencement address to the Class of 2020 at an in-person ceremony on Tuesday, May 31. The class's Commencement ceremony was delayed until this year due to COVID-19. Collins briefly greeted the graduates in their Commencement video in 2020 but will give full remarks at their ceremony this May.
After the 2012–2013 NBA season concluded, Collins publicly came out as gay in a cover story for Sports Illustrated. He was the first male active player in any of the four major American professional sports to announce that he was gay. Former President Obama expressed his gratitude to Collins for his courage and said he "couldn't be prouder" of Collins, recognizing this as a point of progress for the LGBT community.
"Jason Collins knows how important it is for young people to be free to be themselves," said Middlebury President Laurie Patton. "He had the bravery to do this and has spent his career since retiring from the NBA as an advocate, encouraging others to take the same bold step.
"It is an honor to have Jason Collins as our speaker. We know that his example as a member of the LGBTQIA+ community will inspire our students as they graduate and move to new challenges in their lives."
Collins attended Stanford University, where he was an All-American in the 2000–2001 season. Upon graduating from Stanford, Collins was selected in the first round of the 2001 NBA draft with the 18th overall pick. 
A 13-year veteran, Collins played center for seven teams including New Jersey, Memphis, Minnesota, Atlanta, Boston, Washington, and the Brooklyn Nets (formerly the New Jersey Nets). During his time in the league, Collins's teams earned 10 trips to the playoffs, including two NBA finals appearances. 
Collins has traveled the country with the mission of empowering people to live their lives as their true selves and has become an active member of numerous charities, foundations, and organizations. He has also received many awards. In April 2014, Collins was featured on the cover of TIME magazine's "100 Most Influential People in the World" issue. In January of 2015, the National Civil Rights Museum honored Collins with a Sports Legacy Award.
 
Under the Obama administration, Collins served on the President's Council on Fitness, Sports, and Nutrition. He has become an NBA Cares Ambassador—spreading goodwill on behalf of the NBA with its players, community, and corporate partners.
Collins will receive an honorary Doctor of Humane Letters at the Commencement ceremony.
Middlebury will honor four other distinguished individuals with honorary degrees at the Class of 2020's Commencement ceremony: Judge Allison Burroughs '83, renowned musician and music educator Marta Casals Istomin, former chair of the Middlebury Board of Trustees Kim Collins Parizeau '79, and entrepreneur, investor, advisor, and educator Ernie Parizeau.
More information about the four additional honorary degree recipients follows: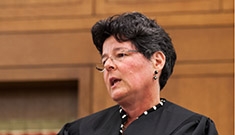 Allison Burroughs '83, a judge for the United States District Court of Massachusetts, is an alumna and a 1989 graduate of the University of Pennsylvania Law School. She was appointed to the federal bench by Barack Obama and assumed her duties in early 2015. Burroughs was previously a partner in the Boston law firm of Nutter McClennen & Fish, where she focused on complex litigation and white collar criminal defense. Before entering private practice, she served in the Boston and Philadelphia offices of the United States Attorney's Office. During her 16 years as an assistant United States attorney, Burroughs investigated and prosecuted organized crime and drug cases as well as sophisticated white collar and economic crimes and computer crimes. She began her legal career as a law clerk for U.S. District Judge Norma L. Shapiro in the Eastern District of Pennsylvania. Judge Burroughs serves on the board of directors for Agassiz Village, an overnight camp for youth from underserved communities. She is a frequent speaker on topics such as computer crime, sentencing, health care, and general criminal and civil litigation.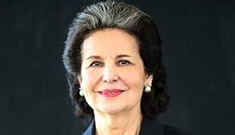 Marta Casals Istomin is a renowned musician known for her work as a cellist and her dedication to musical education. Born in Puerto Rico, Istomin came to New York to further her musical studies before devoting her career to promoting arts around the globe. Her work has had international reach, including traveling to the Republic of China as a member of the first cultural delegation, working with the United Nations Educational, Scientific, and Cultural Organization, and serving as a delegate to the World Arts Forum. For more than a decade, Istomin was the artistic director of the John F. Kennedy Center for the Performing Arts in Washington, D.C. She then was the director of the Evian Music Festival before serving as the president of the Manhattan School of Music for 13 years. Istomin currently sits on the Artistic Council for Kronberg Academy, and she is the president emerita of the Manhattan School of Music. She previously was a member of the National Council of the Arts, a board member of Marlboro School of Music, and vice president of the Casals Foundation and Museum. In 2015, she was awarded the Living Legend Award from the Library of Congress. Istomin graduated from the Mannes School of Music.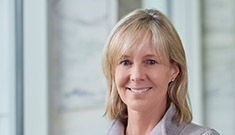 Kim Collins Parizeau '79, P'12, '15, '19 is an alumna and the former chair of the Middlebury Board of Trustees, a board she served on for 16 years. She led the board through significant transitions, including the acquisition of the Middlebury Institute of International Studies at Monterey, the recruitment of Laurie Patton as the College's first woman president, and the adoption of Middlebury's Energy2028 plan to address climate change. She also guided the board through a restructuring of its governance model. Kim Parizeau was an advertising account executive with Dancer Fitzgerald Sample in New York and later a marketing executive with General Mills in Minneapolis. She cofounded Nanny Solutions Inc., a childcare services firm. She and her business partner, Linda Whitton '80, won entrepreneurial awards from MasterCard International and Savvy magazine for their innovative work in the field of child care. Kim Parizeau serves on the board of Matriculate, an organization dedicated to educational equity for college-bound students in overlooked communities. She earned an MBA at the Tuck School at Dartmouth in 1984. She and her husband, Ernie Parizeau, have four children, three of whom are Middlebury graduates.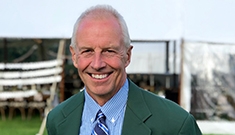 Ernie Parizeau P'12, '15, '19 is a longtime advocate of experiential education and entrepreneurship. He is a professor of the practice at Middlebury College, where he teaches courses on entrepreneurship in the Enterprise and Business Program and serves as a mentor and instructor for the MiddCORE program. He has also taught courses on entrepreneurship and venture capital investing at Babson College, Olin College of Engineering, and Dartmouth's Tuck School of Business. Ernie Parizeau is a former partner of Norwest Venture Partners, where he invested in early-stage companies in the software, semiconductor, electronics, communications, health care, education, and retail industries. He is a member of the board of advisors of the Magnuson Center for Entrepreneurship at Dartmouth. Ernie Parizeau is the former chair of the Cape Eleuthera Foundation and the Island School. He graduated from Dartmouth with an AB degree in engineering sciences in 1979 and an MBA from the Tuck School in 1984. He is married to Kim Collins Parizeau '79.
The Commencement ceremony will take place on the main quadrangle at 10 a.m. on Tuesday, May 31.