PayPal CEO Dan Schulman '80 to Give Middlebury College 2022 Commencement Address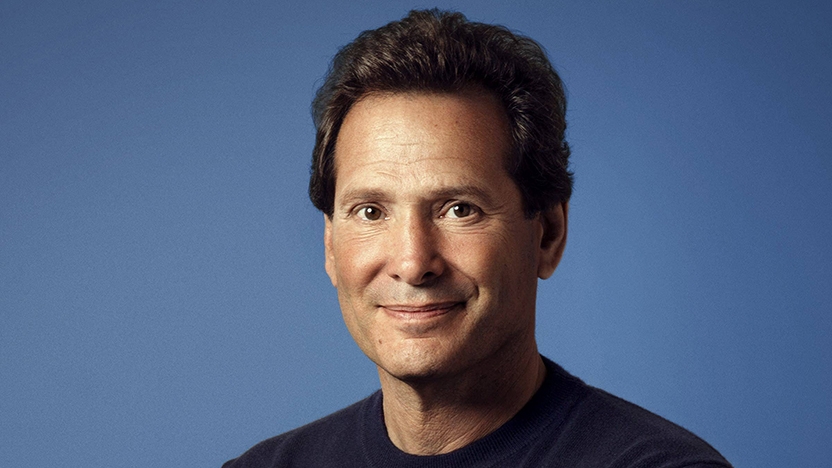 MIDDLEBURY, Vt. – Dan Schulman, president and CEO of PayPal, the digital payment services company, will deliver the 2022 Middlebury College Commencement address on Sunday, May 29, 2022. One of the country's leading CEOs, Schulman has advocated for companies to help shape society for the better by sharing their financial success with their employees. He is also widely recognized for his commitment to social change and his passion for equity, justice, and basic human rights.
Schulman, a 1980 graduate of Middlebury, is working to democratize and transform financial services and e-commerce to improve the financial health of people, families, and businesses around the world. With more than 426 million individuals and businesses using PayPal, Schulman has helped grow and strengthen the company since his arrival in 2014.
Under Schulman's leadership, PayPal has received recognition for its efforts to build a more inclusive workplace. It is ranked sixth on the 2022 list of America's Most JUST Companies and was also included in Human Rights Campaign's 2022 Best Places to Work for LGBTQ+ Equality and the 2021 Bloomberg Gender-Equality Index. PayPal's efforts to provide more financial security for a greater number of people include changes that impact the company's own employees, demonstrated through the Financial Wellness Initiative introduced in 2019. The program increased wages, lowered the cost of healthcare benefits, and made all employees shareholders of the company. 
"Dan Schulman is setting an example for corporate America by demonstrating that the private sector can be a force for positive change," said Middlebury president Laurie Patton. "He has won numerous awards for his creativity, entrepreneurship, and leadership skills. We are looking forward to hearing the wisdom he will share with our graduates." 
Schulman's many honors include the New York Urban League's 2021 Frederick Douglass Award, in recognition of his commitment, dedication, and influence to advance the rights of generations of underserved Black Americans. He also received the 2021 Voices of Solidarity Award, presented by Vital Voices, for advocating on behalf of women and girls around the world. In 2021, he was ranked third on Fortune's list of the World's Greatest Leaders, an honor that recognized individuals for their leadership throughout the COVID-19 pandemic.
Schulman previously served in senior leadership roles at American Express and Sprint Nextel Corporation following its acquisition of Virgin Mobile USA, where he led the company as its founding CEO for eight years. Earlier in his career, he was president and CEO of Priceline Group, and he spent 18 years at AT&T. Schulman serves on the boards of a number of organizations, including the Business Roundtable. He is also a life member of the Council on Foreign Relations.
In addition to his BA from Middlebury College, Schulman earned an MBA from New York University's Leonard N. Stern School of Business. 
Schulman will receive an honorary Doctor of Letters at the Commencement ceremony. 
More information about the two additional honorary degree recipients follows: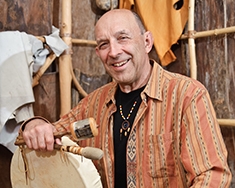 Joseph Bruchac is a citizen of the Nulhegan Abenaki Nation, respected elder, author, poet, musician, storyteller, speaker, and advocate for equality, peace, and social justice. Bruchac is the author of more than 170 books in numerous genres. His poems, fiction, and essays have appeared in hundreds of publications from American Poetry Review to National Geographic. His books for young readers, which often focus on Native American history and culture, can be found in virtually every school library. He coauthored the groundbreaking volume Keepers of the Earth, which teaches science through Native American stories and has sold more than a million copies. With his sons, Jesse and James, he is also the director of the Ndakinna Education Center, which offers programs in traditional Native survival skills, outdoor awareness, storytelling, and Abenaki language in the foothills of the Adirondacks. In 1970, with his late wife Carol, he cofounded the Greenfield Review Press, an early multicultural publisher whose works include leading Native American authors. The recipient of numerous fellowships and awards, Bruchac earned a BA in English from Cornell University, MA in English from Syracuse University, and PhD from Union Institute.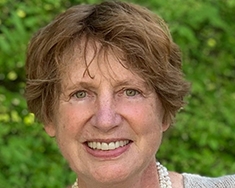 Nan Jenks-Jay, who played a key role in making Middlebury a national leader in sustainability in higher education, is a pioneer in her field. She served as dean of environmental affairs and taught in the Environmental Studies Program at the College for 23 years before retiring in 2019. Jenks-Jay fostered an integrated institutional vision for sustainability. By engaging students, trustees, administrators, alumni, staff, and faculty across the institution, she launched numerous successful initiatives. They include achieving carbon neutrality; establishing the LEED Platinum Franklin Environmental Center at Hillcrest; developing a school, program, and lab—the Middlebury School of the Environment now at the Middlebury Institute of International Studies at Monterey, the Global Partnerships for Sustainability program in four countries, and the Sustainability Solutions Lab; and playing a key role in the conservation of 2,400 acres of Bread Loaf lands. Jenks-Jay also helped create the Association for the Advancement of Sustainability in Higher Education (AASHE), which presented her with its Lifetime Achievement Award in 2020. She received her BA in Biology from Kent State University and MES from the Yale University School of the Environment.  
The Commencement ceremony will take place on the main quadrangle at 10 a.m. on Sunday, May 29.