Six Students and Recent Graduates Offered Fulbright Awards
Announcements, News, Biology, Comparative Literature, Environmental Studies, French and Francophone Studies, German, International and Global Studies, Italian, Neuroscience, Religion, Spanish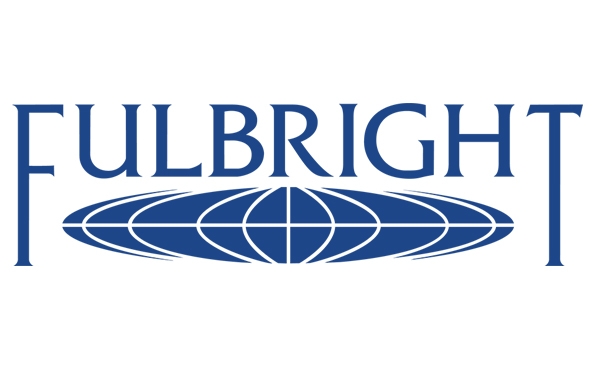 Two Middlebury seniors and four recent graduates have been offered Fulbright awards for the 2022–2023 academic year from the U.S. Department of State and the Fulbright Foreign Scholarship Board.
The Middlebury finalists include one grant for graduate study and research and five English teaching assistantships. Additionally, one current senior has been selected as an alternate for a Fulbright English teaching assistant.
"We are so excited for our newest group of Fulbright recipients, especially after the difficulty with international travel during the past two years," said Lisa Gates, associate dean for fellowships and research. "Our grantees will have the opportunity to immerse themselves in the culture and language of their host country, learn about a new educational system and teaching, and be an active partner in the Fulbright mission of cultural exchange and promoting mutual understanding. A Fulbright grant offers an amazing way to learn more about another part of the world. Congratulations to all of our recipients this year!"
Recipients of Fulbright awards are selected in an open, merit-based competition that considers leadership potential, academic and/or professional achievement, and record of service. As Fulbright alumni, their careers are enriched by joining a network of thousands of esteemed alumni, many of whom are leaders in their fields. Fulbright alumni include 61 Nobel Prize laureates, 89 Pulitzer Prize recipients, and 40 who have served as a head of state or government.
The Fulbright program is the U.S. government's flagship international educational exchange program and is supported by the people of the United States and partner countries around the world. The Fulbright program is funded through an annual appropriation made by the U.S. Congress to the U.S. Department of State's Bureau of Educational and Cultural Affairs. Participating governments and host institutions, corporations, and foundations around the world also provide direct and indirect support to the program.
Seniors and recent graduates offered grants:
Christina Badalamenti '22, a double major in environmental studies and German from Bayport, New York, will be an English teaching assistant in Germany.
Robert Cassidy '19, of Jamestown, Rhode Island, majored in conservation biology and environmental studies, and minored in German. He will be an English teaching assistant in Germany.
Daniel Morris '20, of Madison, Wisconsin, majored in neuroscience and minored in religion, and was offered a grant to Radboud University in the Netherlands.
Yamit Netter-Sweet '21.5, an international and global studies major with a Spanish minor from Philadelphia, Pennsylvania, will be an English teaching assistant in Jordan.
Eva Ury '21.5, an Italian major and religion minor from Dobbs Ferry, New York, will be an English teaching assistant in Italy.
Julianne Yu '22, a comparative literature major and French minor from Westlake, Texas, will be an English teaching assistant, secondary, in South Korea.
Since 1946, the Fulbright program has provided more than 400,000 participants from over 160 countries with the opportunity to study, teach and conduct research, exchange ideas, and contribute to finding solutions to shared international concerns.
For More Information