Middlebury College Names Eight Kellogg Fellows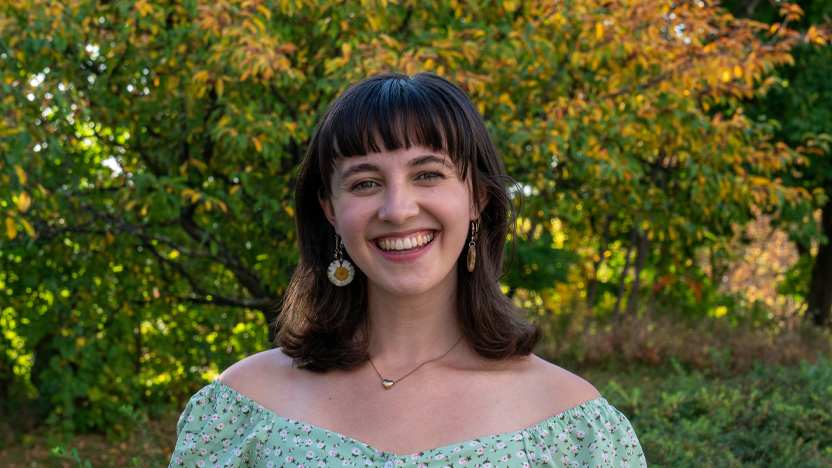 MIDDLEBURY, Vt. – Eight Middlebury College juniors and seniors devoted to research in the humanities have been named as recipients of Kellogg Fellowships for the 2022–2023 summer and academic year.
Kellogg fellows receive up to $5,000 to support their travel and research expenses for the ensuing 12 months. Unique to Middlebury College, the Kellogg Fellowship program was established in 2014 in honor of Michael Kellogg, the husband of Lucy Pugh '79 and father of Baird Kellogg '10 and Camille Kellogg '17.
"Fellows are able to delve very deeply into a topic that interests them," said Lisa Gates, associate dean for fellowships and research. "Sometimes this means they focus on a subject they have been studying in their classes, and in other cases it provides an opportunity to discern how multiple areas of interest are interrelated."
The Kellogg Fellowship recognizes student excellence in the humanities and areas of humanistic inquiry, and provides them with financial support to pursue in-depth research for their senior work. The funding allows students to travel, attend conferences and workshops relevant to their areas of focus, visit archives, and spend time in the summer reading, creating, or thinking.
"This year's group will examine a fascinating range of topics from identity and placelessness among refugees to the social and environmental pressures resulting from the increased production of avocados in Mexico," said Gates. This year's recipients and their projects are as follows:
Katie Barton '23
Yardena Gerwin '22.5
Rain Ji '23
Ivonne Maricarmen Juarez Serna '23
Olivia Pintair '22.5
Katrina Rowe '23
Halsey Smith '23
Mira Vance '22.5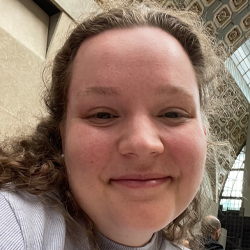 Katie Barton '23, a religion and anthropology major, will explore the overarching themes of identity, place, and placelessness, how these feelings are created, and how they interact with each other in particular ways for her project, "Identity Without Place: Diasporic Hindus in Burlington, Vermont." She plans to spend time interviewing members of this community at the Vermont Hindu Temple in Burlington and observing them in everyday and ritual events. Bhutanese-Nepali refugees, who identify as Hindus, Buddhists, Kirats, and Christians, were displaced by the Bhutanese government in the 1990s and then forced to live in refugee camps in Nepal before settling in other countries, such as the United States. Her advisor for the project is Jennifer Ortegren, assistant professor of religion.
Yardena Gerwin '22.5 approaches historical and contemporary topics thinking about who is not represented—a perspective she said she has used throughout her coursework at Middlebury and one she will apply again as a Kellogg Fellow. She will travel to Massachusetts; Washington, D.C.; New York City; and England to highlight the experiences of people with postural orthostatic tachycardia syndrome (POTS) as a marker of invisible disability. Director of Global Health Pam Berenbaum will advise the independent scholar on her project, "Why Misdiagnosis Never Goes Out of Fashion: Notions of Believability in our Medical System and Beyond."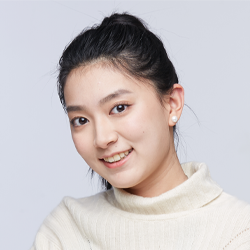 Rain Ji '23, an international and global studies major, will travel to Amman, Jordan, to compare the state media's rhetoric with Jordanian youths' perception of China's increasing economic influence in their country. Since China launched its Belt and Road Initiative (BRI) in 2013, it has taken a more direct style of engagement with the region, including a $20 billion loan announced in 2018 for Lebanon, Syria, and Jordan that encompasses infrastructure construction and energy sector collaboration. Ji's project will also examine the potential risk of civilian dissatisfaction in Jordan. Sebnem Gumuscu, assistant professor of political science, is her advisor for the project, "Hitting Below the Belt? Official and Youth Perceptions of the Belt and Road Initiative."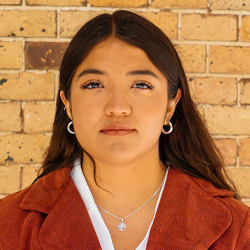 Ivonne Maricarmen Juarez Serna '23 will investigate how political, economic, and other factors impact the socioenvironmental issues related to avocado commercialization in Mexico—the country she is from and where she will conduct her research. She notes that the demand for Mexican avocados has grown rapidly in the United States over the last few decades. The profitable plant, which requires large amounts of water, has led to disputes over this scarce resource as well as land. Her research will focus on how avocado production has affected those involved at all levels as well as possible strategies to mitigate the violence and resource dispossession the industry has caused. Daniel Suarez, assistant professor of environmental studies, and Kemi Fuentes-George, associate professor of political science, will advise Juarez Serna, an environmental studies and political science major, on her project, "Green Gold, Cartels, and Water Wars: The Political Ecology of Mexico's Avocado Agribusiness."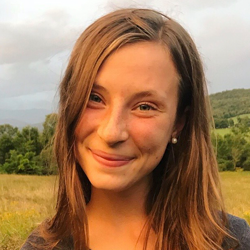 Olivia Pintair '22.5 will illustrate how Buddhist teachings might serve as a "raft"—a traditional Buddhist metaphor—as she says, "atop the rising waters of climate change, responding to our present moment and reframing how we construct and understand the crisis of human extinction." Alongside a study of five central teachings of Buddhism, including suffering, impermanence, and compassion, she will connect Buddhist commentary on themes of motherhood, loss, and interconnectedness to the context of humanity's fraught relationship with our ultimate caretaker, the Earth. An education studies and environmental studies major, Pintair will conduct research in Vermont, New Mexico, and Colorado for her project, "Non/Extinction: Buddhist Teachings as a Raft Amid Rising Waters." Rebecca Gould, associate professor of environmental studies, and Spring Ulmer, visiting assistant professor of English and American literatures, will serve as Pintair's advisors.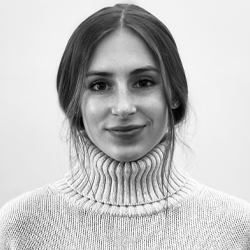 Katrina Rowe '23, a history and political science major, will examine how contemporary political discourse contributed to variations in British imperialism, as exemplified by differences between the Jamestown and East India Company charters. She will couple her investigation with an analysis of Thomas Moore's "Utopia," in order to juxtapose the ideals and reality of imperial Britain. Professor of History Ian Barrow will advise her on her project, "Assessing the Nature of Early 17th-Century British Imperialism: A Comparative Analysis of Founding Charters and Contemporary Political Discourse." She will travel to Virginia; Massachusetts; Connecticut; Washington, D.C.; and New York to conduct her research.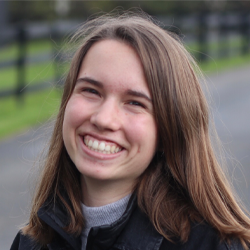 Halsey Smith '23 will focus her project on work by contemporary Pakistani-American artist Shahzia Sikander. As a joint major in gender, sexuality, and feminist studies and history of art and architecture, she developed an interest in Sikander's works because of their inversion of traditional elements and the artist's queering of the concept of miniature painting which emerged as an art form from the courts of the Mughal Empire in the 16th and 17th centuries. Smith is interested in building on recent scholarship and commentary that have honed in on the gendered aspects of Sikander's works by focusing on Sikander's gender representation and its relationship with tradition. Traveling to the United Kingdom and Ireland, Smith will pursue her project, "Shahzia Sikander: Queering Tradition in Mughal Painting" under the guidance of Sarah Rogers, visiting assistant professor of history of art and architecture, who will be her advisor.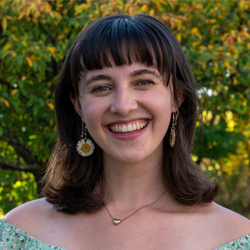 Mira Vance '22.5 will delve into the topic of China's current "masculinity crisis." She notes that in early 2021, China's education ministry issued a notice declaring that young Chinese men had become too "feminine" and introduced a proposal for schools to increase physical education and hire more male teachers to cultivate the "spirit of yang." Vance will examine assumptions of masculinity in China from both historical and modern perspectives and consider how its definitions were used as tools for constructing understandings of a nation that now wants to be seen as powerful and militarily strong. Central to this definition of masculinity is a rejection of disability and a fixation on being able-bodied and minded. Ellen Oxfeld, professor of anthropology, will advise Vance, an international and global studies major, whose project is titled "The Body of a Nation: Ableism and Constructions of Masculinity Through Primary School Education in Modern China."
To be considered for a Kellogg Fellowship, undergraduates must propose research that "engages in philosophical inquiry in the humanities and areas of humanistic study, broadly defined, including but not limited to philosophy, religion, classics, history, history of art and architecture, film and media culture studies, languages, American studies, and English and American literatures."
Middlebury's Kellogg fellows are selected by a committee composed of the dean for faculty research and development, the associate dean for fellowships and research, and Middlebury faculty members drawn from different disciplines within the humanities.
More information about the fellowship is available on the Kellogg Fellowship website.