New England Review Presents Winter Issue
MIDDLEBURY, Vt. - The 2022 winter issue of New England Review (NER) features a wide variety of literature to explore. There's a COVID diary by Zoe Valery, Leath Tonino's defense of the American Outback, and a short play by British author Charlotte Turnbull.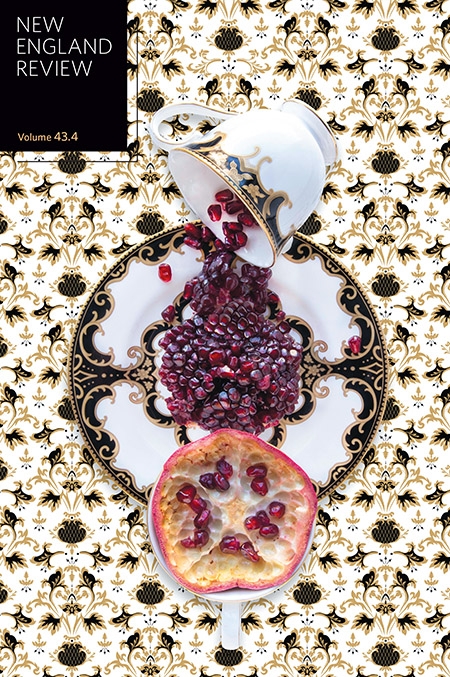 The new issue also includes multipage excerpts from poem sequences by Sandra Simonds and Diana Khoi Nguyen and new shorter poems by Kim Addonizio, Aumaine Rose Smith, and Josh Tvrdy. Readers will find explorations into the archives by Michelle Peñaloza and Nicky Beer as well as first English translations of poems by Meret Oppenheim and Daniela Catrileo. Short story fans will discover new work by Yume Kitasei, Megan Staffel, and J. E. Suárez, too.
Published by Middlebury College, New England Review is a nationally recognized literary journal that cultivates artistic excellence and innovation in contemporary writing and engages readers deeply in the literary arts through its quarterly publication, dynamic web presence, and public reading series.
Samples of the new issue of New England Review and more information about the magazine can be found on the NER website, and subscriptions are available online at www.nereview.com/subscribe.