In Memoriam: Clare Everett Ulrich '14.5
Clare Everett Ulrich, Class of 2014.5, died on May 22, 2016 of complications following a fall while visiting friends in New York City. Ulrich matriculated at Middlebury in February 2011 from the Westminster School in her hometown of Simsbury, Conn., and graduated cum laude in 2015 with a major in economics.
She was an active member of Wonnacott Commons, and Ulrich's faculty head, Associate Professor Jonathan Miller-Lane, remembered her fondly: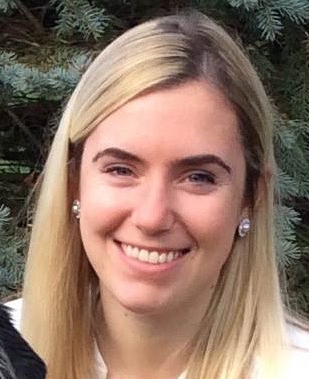 Clare Ulrich
"Clare was the kind of human being that makes teaching at Middlebury such a marvelous job. She was curious about the world, compassionate to others, and cared as much about her own intellectual growth as she did others. She will be missed by so many at Middlebury, but the spirit and kindness she left behind will be long remembered," Miller-Lane said.
Associate Professor John Maluccio of the economics department had Ulrich in his Introduction to Regression Analysis class and recalled that she was a wiz at statistics. "Despite it being an early morning class," he said, "Clare always had a smile and strong enthusiasm for the subject matter. When she shared with me her father taught AP statistics [at Westminster School], that's when I learned that it ran in the family."
Matt Longman '89, her Commons dean, said, "Clare approached all aspects of her life at Middlebury with a vibrant curiosity and enthusiasm. She was kind, compassionate, and an inspiration to many. She was a core member of her February class who will be missed by many friends, faculty, and staff members."
At the time of her death Ulrich was employed as an account associate at EMI Strategic Marketing in Boston. During her years at Middlebury she worked as an annual giving affiliate in Advancement and as an intern in the Admissions Office.
Ulrich was a member of a large Middlebury family that includes her parents, Peter and Siobhan Ulrich of the Class of 1983; her sister, Ann Farrington Ulrich of the Class of 2013; and aunts, cousins, an uncle, and her great grandfather.
The Ulrich family will conduct calling hours at Vincent Funeral Home in Simsbury on Saturday, June 4, from 3 to 6 p.m., and there will be a memorial service on Sunday, June 5, at 1 p.m. in Andrews Memorial Chapel at the Westminster School, with a light lunch following. Burial will be private.
In lieu of flowers, memorial donations may be made to the Clare Ulrich Memorial Fund ℅ Simsbury Bank, 981 Hopmeadow St, Simsbury, CT 06070. Please visit Clare's "Book of Memories" at www.vincentfuneralhome.com for online condolences.