In Memoriam: Lena Ivette Santillana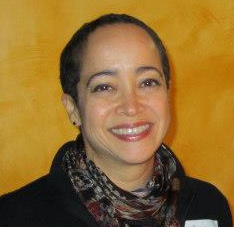 MIDDLEBURY, Vt. - Middlebury mourns the loss of longtime faculty and staff colleague, Lena Ivette Santillana, 48, who passed away on August 30 in Madrid after a long illness. Born in Cuba in 1968, Lena spent 24 years, or half her life, with Middlebury as a graduate student, administrator, and teacher. Lena earned her undergraduate degree in German and history at Walla Walla College in Washington State in 1990. She began studying for her master's in Spanish at Middlebury in 1992 and received her degree from the Spanish School in 1993, having attended the School in Spain during the 1992—1993 academic year.
Shortly after earning her degree, she began working at the School Abroad in Spain as the assistant to the director, a position she held for the rest of her career. She taught from 2005—2013 at the Spanish School in Vermont, helping hundreds of students to develop a deeper understanding of Spanish culture, grammar, and writing. Lena also cotaught a graduate course at the School in Spain from 2007—2010, where students consistently praised her dedication and warmth.
Spanish School Graduate Coordinator Audrey LaRock had known Lena longer than any other colleague at Middlebury. "I first met Lena when she was a student at the Spanish School, and I have always felt that our relationship was more than just a connection between two co-workers," said LaRock. "Lena touched so many of our students' lives. She was kind and caring, spending time in hospitals with sick and injured students. Yet she was also feisty and could whip the graduate students into shape in the commencement line. I will miss her forever."
Associate Professor and Director of the School in Spain Patricia Rodriguez shared a similar sentiment. "For more than 20 years Lena worked at the School in Spain doing an impeccable job to ensure the well-being of all the students in the program, many of whom have never forgotten her," said Rodriguez. "The School in Spain will always miss Lena and cherish an indelible memory of her."
"Lena was there when anyone needed her, at any time of the day or night," said Kim Griffin, former associate professor and director of the School in Spain. "She was a solver of problems small and large, a dedicated professor, an ardent fan of all things related to Middlebury College, a loyal and trusted colleague, and a dear friend."
Spanish School Director Jacobo Sefami also recalled Lena's gifts and impact. "Lena was a wonderful teacher and professional, always ready to act if needed," said Sefami. "She was a great interpreter as well. I remember her during the ceremony to award an honorary degree to film director Carlos Saura. She interpreted from Spanish to English with great ease. All colleagues in the Spanish School have beautiful memories of the summers we spent together. She will be greatly missed."
Lena Santillana is survived by her husband, Stefan Schmitt. A service to celebrate Lena will take place in Madrid in the next few weeks, and in Orlando, Florida, in the fall. If you wish to reach out to Lena's husband, mail can be sent to him in care of Middlebury School in Spain; c/Prim 19; 28004 Madrid; Spain. Stefan's email address is stefan.schmitt.es@gmail.com. If you would like information about the services, please contact Patricia Rodriguez at prodriguez@middlebury.edu, and she will share it as soon as it is available.