In Memoriam: Naqib Ahmad Khpulwak
MONTEREY, Calif.—Middlebury Institute alumnus Naqib Ahmad Khpulwak, an assistant professor of law at the American University in Kabul, Afghanistan, was among the 16 students and faculty killed in a terrorist attack on the American University campus on August 24. Khpulwak studied English at the Institute in spring and summer 2010 as he prepared to begin his graduate education in the United States.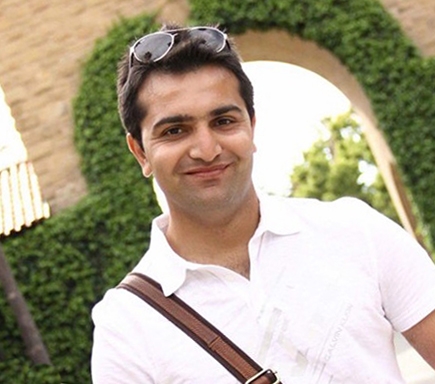 "This is a tragic loss, for Naqib's family, for his country, and for his teachers and fellow alumni of the Middlebury Institute," said Vice President for Academic Affairs and Dean of the Institute Jeff Dayton-Johnson.
Khpulwak came to Monterey in 2010 as a Fulbright Student, completing ESL and English Preparation for Graduate Studies courses at the Middlebury Institute during the spring and summer before going on to earn his master's degree in comparative politics and security studies from Old Dominion University. He was also a visiting scholar at Stanford Law School in 2013. He previously earned his bachelor's degree in law and political science from Nangarhar University in Afghanistan, graduating first in his class.
At the American University, Khpulwak taught courses on property rights, family law, and co-teaching courses in alternative conflict resolution and international law. He also worked as a counselor and volunteer lecturer for organizations in Afghanistan including NRC Afghanistan and Nangarhar Law School. He was preparing to seek a master's degree in international human rights law from the University of Oxford in England at the time of his death.
"I am extremely saddened by this news," said Assistant Dean for Language and Professional Programs Patricia Szasz. "Naqib was one of the first Afghan Fulbrighters who came to MIIS, with the intention of taking his professional skills back to Afghanistan in order to make a positive impact on his country's future. It was a tremendous privilege to be a part of his educational journey, and we, as his teachers, learned much about the triumphs and challenges of Afghanistan from having known him."
Alumna Nathalie Juniorette MPA '12, who took English classes with Khpulwak in the summer of 2010 to prepare for her own graduate studies, called him "among the kindest people, sincerest believers and brightest minds here on earth. It's a great, great loss."
Khpulwak was mentioned in coverage of the attack by the New York Times, Al Jazeera, CBS News, Buzzfeed and the Wall Street Journal. His brother, Masoud Ahmad, told Al Jazeera that "My brother was highly educated and always wanted to educate the people of his country. He returned back to Afghanistan for this purpose. Losing people like Naqib is a big loss to this country, to us."