In Memoriam: Griffin Madden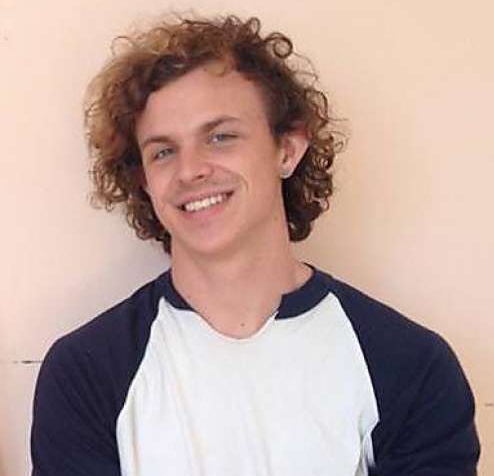 Griffin Madden
MIDDLEBURY, Vt. – Griffin Madden, who attended Middlebury's Kathryn Wasserman Davis School of Russian, was among the 36 victims of the deadly fire that tore through a warehouse party in Oakland, California, on December 2.
Madden, 23, graduated from the University of California, Berkeley, in 2015 with a double major in philosophy and Slavic languages and literature. He continued his studies at Middlebury's Davis School of Russian in the summer of 2015 at the top level of the 8-week session. In 2016 he completed his first summer in the Davis School's MA program.
"Griffin will be deeply missed," said Jason Merrill, director of the Davis School of Russian. "He was one of the most magnetic, kind, and caring people I've met. All students seemed at ease with Griffin—his gentle confidence and listening ear made anyone open up to him. And his energy and zest for life turned those people into instant friends. Even in times of stress, he always had an uplifting view of the world to share with those around him."
Merrill said that since Madden's death, there has been an outpouring of memories from students, faculty, and staff who knew him. "Friends recall his kindness, positivity, infectious grin, and wonderful dancing," Merrill said. "They have shared many fond memories, such as walking on the green with Griffin at night, learning the names of the constellations in Russian. Our hearts go out to Griffin's family and loved ones, and to all who held him dear."
Madden was also remembered by his former Berkeley professors and friends as a gifted student who was passionate about his studies.
"He was probably the most memorable undergraduate student I've had in my years of teaching," Luba Golburt, an associate professor in the Department of Slavic Languages and Literatures, told the San Francisco Chronicle. The paper reported that Golburt had Madden in two classes: 19th-century Russian literature and a seminar on the Ukranian writer Nikolai Gogol. "He had a luminous away about him, a quest for knowledge, and an enthusiasm for learning things," Golburt told the Chronicle. "We all remember him very fondly."
Madden was one of five members of the UC Berkeley community to die in the Oakland fire. Berkeley News reported that as part of a campus vigil, Madden's father Mike fondly recalled his son's intellectual passion and zest for life. "As a family," he said, "we have no regrets. And we have no regrets for Griffin. He lived every moment of his life to the fullest."