In Memoriam: Walker F. Connor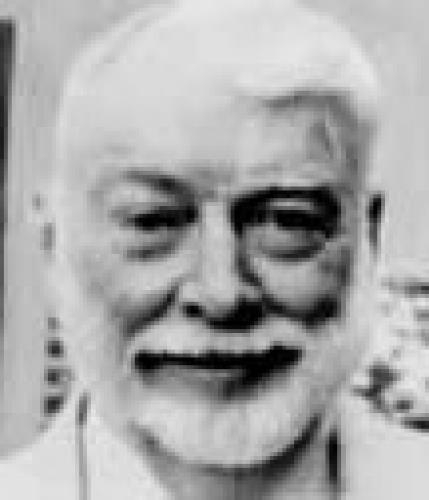 Walker F. Connor
MIDDLEBURY, Vt. – Middlebury notes the death of Walker F. Connor, of Belmont, Vermont, who died on February 28, 2017 at the age of 90. Connor served as Visiting Distinguished Professor and Scholar-in-Residence from 1998–2003. Beginning in 2003, he held the title of Visiting Scholar. His last appointment at Middlebury was during the 2010-11 academic year. During his time at Middlebury, Connor taught a seminar, helped organize the Scott Symposium, taught winter-term courses in politics, and ran a faculty colloquium.
Connor was born in South Hadley, Massachusetts in 1926. In 1944 he enlisted in the U.S. Army and served in the South Pacific during World War II. Upon completion of his service he returned to Massachusetts and later graduated from the University of Massachusetts in Amherst. He continued his education at Georgetown University, obtaining a Masters Degree and Doctorate in Political Science in 1961. Upon graduating, he began his career of teaching and the pursuit of scholarship in the field of Political Science.
Prior to his work at Middlebury, Connor served as a faculty member of Nasson College in Springvale, ME, Rensselaer Polytechnic Institute, SUNY- Brockport, and at Trinity College (CT).
Connor is considered one of the founders of the interdisciplinary study of nationalism. From his earliest work, he attempted to improve understanding and establish conceptual consistency in the field.
He published numerous journal articles and two books, The National Question in Marxist- Leninist Theory and Strategy (1984), and Ethno-nationalism: The Quest for Understanding (1994), both published by Princeton University Press. He served on the board of editors for numerous publications, including World Affairs, Canadian Review of Studies in Nationalism and the Journal of Asian Affairs.
Connor was predeceased by his wife, Mary Lyon Connor in 2014. He is survived by his three children: Peter (and Marlene) Connor of Holyoke, MA, Joan Connor of Athens, OH, and Daniel (and Nancy) Connor of Mount Holly, VT.
His family has announced that Walker and Mary Connor's lives will be celebrated in Vermont sometime this summer. In his honor, it is suggested that donations be made to Doctors Without Borders: https://donate doctorswithoutborders.org