In Memoriam: Ursula Heibges, Associate Professor Emerita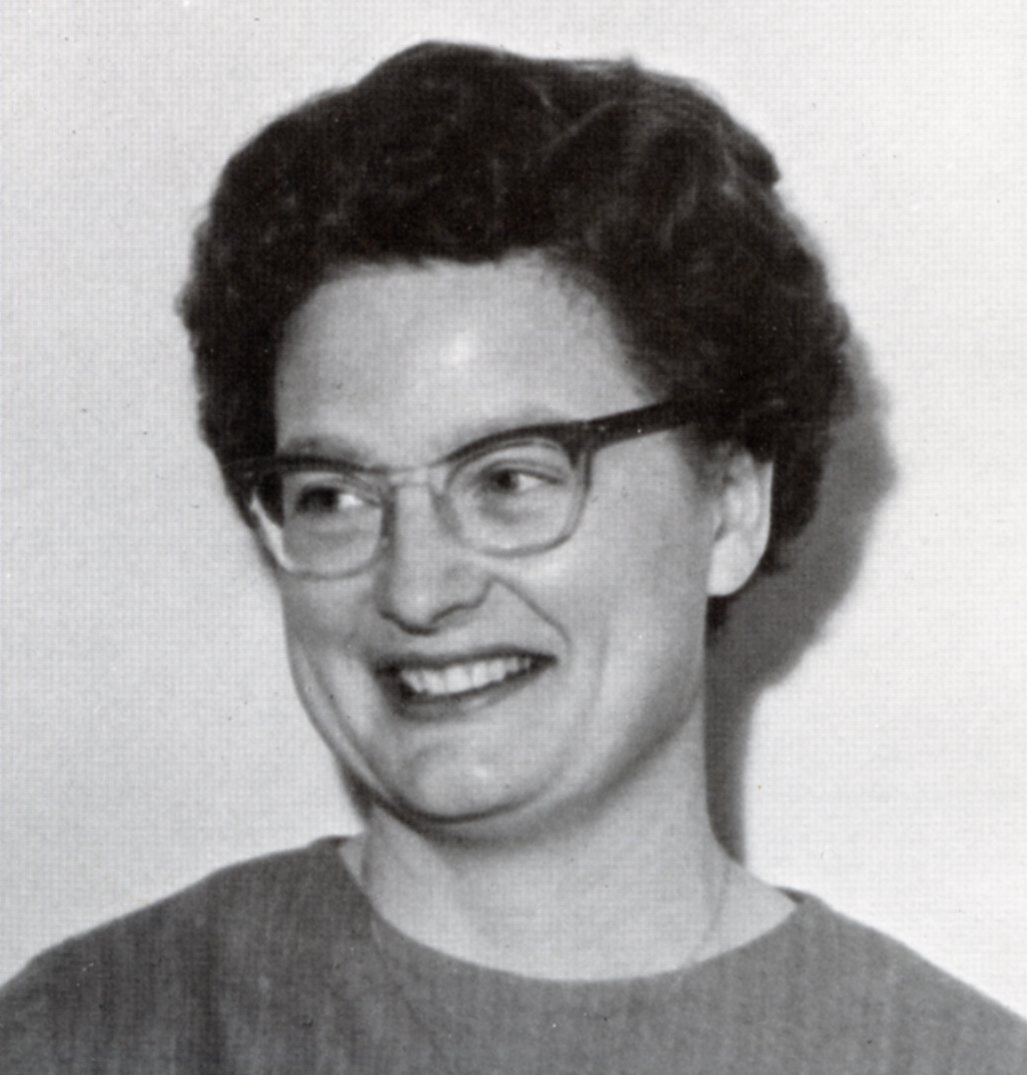 Heibges, a scholar of Latin and Greek, also taught for a summer in the German School. Photo c. 1969 from Special Collections.
MIDDLEBURY, Vt. – Ursula Margarete Heibges, a Latin scholar and member of the Middlebury College Department of Classics for 29 years, died at Porter Medical Center on May 18, 2017. She was 88 years of age.
Professor Heibges arrived in Middlebury as an instructor in 1961 from Bryn Mawr College where she had just completed her doctoral studies and written a dissertation on "The Religious Beliefs of Cicero's Time as Reflected in His Speeches."
During the course of her tenure at Middlebury she taught elementary and intermediate Latin and Greek, Roman comedy, Latin lyric poetry, Roman epic poetry, and courses on Cicero, Aristotle, Plato, Horace, Vergil, Tacitus, Sophocles, Thucydides, and Ovid.
After her retirement in 1990 at the rank of associate professor emeritus, Heibges remained in Middlebury to pursue her interests in music, languages, nature, and the Catholic faith. Heibges played recorder, sang in the church choir, and wrote music to accompany classical poetry; she spoke no fewer than six languages including her native German, Latin and Greek, Arabic, and Russian; she expressed a deep appreciation for the beauty of Vermont; and was devoted to St. Mary's Church in Middlebury.
One of her faculty colleagues, Victor Nuovo, the Charles A. Dana Professor Emeritus of Philosophy, recalled that Ursula was instrumental in vitalizing the Department of Classics in the late 1960s and early 1970s. "It was through her prodigious effort that we have a Classics department at Middlebury today," he said.
"Ursula was a charming person who loved teaching and was dedicated to classical learning and especially to Latin," he added. "She arrived at Middlebury a year before I did, and we had many wonderful conversations together that almost always included much laughter. She filled the role of the teacher-scholar perfectly, and delighted in recruiting students in the pursuit of it."
Heibges's research, particularly her work in Plautine comedy, resulted in a fellowship from the National Endowment for the Humanities, a fellowship from the American Association of University Women, a Prix de Rome Fellowship, and a visiting professorship in classics at Indiana State University.
In 1966, Middlebury President James A. Armstrong, a Princeton-trained classicist, supported her application for an NEH fellowship saying: "Miss Heibges has the necessary tools, training, and interest to make a major contribution to our understanding of Roman Cantica. She is an excellent teacher, conscientious and energetic, [who] obviously cares about her teaching and wants to increase her capacity as a teacher-scholar."
Ursula Heibges was born in Germany in 1928 and attended Bonn University before moving to the United States in 1951. She enrolled at Catholic University of America, where she was awarded a bachelor of arts degree with Phi Beta Kappa honors in 1954. She went on to earn a master's degree at Columbia University as a Woodrow Wilson fellow, and a PhD in classics at Bryn Mawr College.
Her love of languages and desire to understand Russian brought her to the attention of Alexandra Baker, MA German '68 and lecturer emerita of Russian, who recalled, "Ursula asked if she could attend my first-year Russian class – which I always taught at eight o'clock in the morning – because she wanted to read the great works of Russian literature in the original language. With her background in Latin and Greek, Russian was not that complicated for her, and she eventually finished War and Peace and some other Russian novels on her own, and only occasionally did she need help understanding some of the more difficult passages."
Liane Barrera '64, a retired programmer and analyst at Middlebury College, was acquainted with Heibges for nearly half a century. "She played her recorder every day, and was busy writing original music to accompany ancient scripts right up until her very last days," she said. "Ursula had an incredible intellect, and the Middlebury College Music Library was a great source of enjoyment for her."
"I first met her when I was a student here in the 1960s," Barrera continued. "Years later, when I returned to Middlebury, we sang together in the alto section of the St. Mary's Choir. To the very end, she never forgot to say 'thank you.' She was such a grateful, sweet, gentle person."
Heibges is survived by her niece and nephew, who flew from Germany to Vermont to attend her memorial service on May 22, 2017, at St. Mary's Church. She was interred in St. Mary's Cemetery adjacent to her beloved Middlebury College.