In Memoriam: David Mittelman '76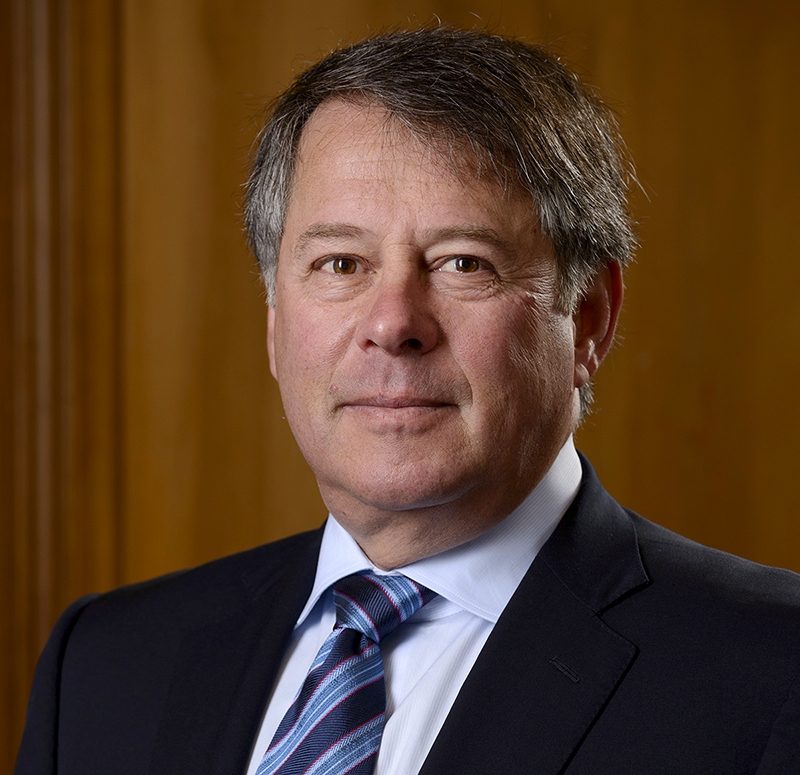 MIDDLEBURY, Vt.—The Middlebury College community is mourning the loss of David Mittelman '76, a longtime trustee, alumnus, and parent of three Middlebury graduates. Mittelman died on Tuesday, May 23, surrounded by his family.
"Dave was an outstanding trustee, and we will all miss his insights, wisdom, and humor," said Kim Collins Parizeau '79, chair of the Board of Trustees. "He was incredibly talented and had the rare ability to listen deeply, synthesize different perspectives, and craft creative solutions to our challenges. I will miss Dave's humble leadership on the board. He gave so much to our community, and we were lucky to call him our friend."
In an email to the campus community, President Laurie Patton said, "Dave's 40-year relationship with the College was one of love and mutual appreciation."
Mittelman earned his bachelor's degree in geography from Middlebury College in 1976 and was a member of the soccer team. He later earned his MBA from Columbia University in 1981.
A resident of Dover, Massachusetts, Mittelman was a managing partner of Convexity Capital Management in Boston. Prior to Convexity, he was for 22 years a partner, director, and senior vice president of Harvard Management Company, the firm that manages the endowment of Harvard University. He was a broker for ACLI International Commodities and for Bear Stearns and Company prior to joining Harvard Management Company in 1983.
Mittelman has served on the Middlebury Board of Trustees since 2008 and was in the fourth year of his second five-year term as a trustee. He also served on the board of the Dana-Farber Cancer Institute and as an advisor to the Federal Reserve Bank of Boston. His business interests also included the Diamond Star Ranch in Eagle, Colorado, a privately held livestock ranch founded in 1997.
Mittelman's passion for astronomy and appreciation for the wonders and beauty of the universe led him to endow the P. Frank Winkler Professorship in Physics, a professorship with a focus on astronomy, named for one of his most admired professors.
At the time the Winkler professorship was announced, Mittleman reflected on the significance of studying astronomy to his own life. "I took astronomy with Professor Winkler in the 1970s, and the power and implications of his teaching have stayed with me ever since," he said. "The concepts of how much can be learned through the analysis of light were stunning intellectual revelations that have bounced around in my mind for years."
In 2015, Mittelman helped support major equipment upgrades for the College's observatory, including the telescope.
The Mittelman family connection to Middlebury continued with Dave and Michele's three children, Andy '08, Jamie '10, and Melissa '13. Their shared legacy was a source of great pride for Dave. For his years of service to the College and his lifelong passion for physics and astronomy, the Board of Trustees recently voted to place the Mittelman name on the College Observatory in May 2017.
A memorial service is being planned for September, the details of which will be shared with the campus community as they become available.
In lieu of flowers, gifts may be made to The David R. Mittelman Fund at Middlebury College. Gifts may be sent to: Middlebury College, Office of Gift Administration, Attn: Mittelman Fund, 700 Exchange Street, Middlebury, VT 05753 or made online.
A Memorial Celebration is planned for Thursday, September 28th, 6:30 p.m., at The Four Seasons Hotel Boston.