MLK Events to Feature the Dedication of Anderson Freeman Center, Keynote by Kimberlé Crenshaw, and Oratorio Concert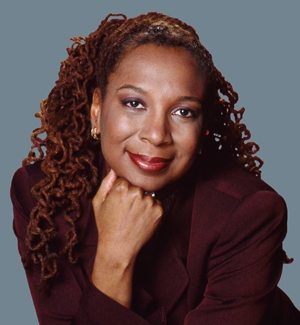 MIDDLEBURY, Vt. — Kimberlé Crenshaw, professor of law at UCLA and Columbia Law School, will give the keynote address for the Anderson Freeman Resource Center grand opening on Friday, January 15, at 7 p.m. in Mead Chapel. Crenshaw, a leading authority in the area of Civil Rights, Black feminist legal theory, and racism and the law, is best known for her groundbreaking work on "Intersectionality," or the study of overlapping social identities and related systems of oppression, domination, or discrimination.
"We are delighted to welcome Professor Crenshaw to Middlebury," said Roberto Lint Sagarena, director of the Anderson Freeman Resource Center (AFC) and professor of American Studies. "Her work informs our understanding of many issues that are of particular concern to our campus community in our current cultural moment."
Crenshaw was influential in the drafting of the equality clause in the South African Constitution. In 1996, she co-founded the African American Policy Forum, an innovative think tank that promotes frameworks and strategies that address a vision of racial justice that embraces the intersections of race, gender, class, and the array of barriers that disempower those who are marginalized in society. Crenshaw is founder and director of the Center for Intersectionality and Social Policy Studies at Columbia Law School.
On Saturday, January 16, also part of the AFC grand opening, there will be a lunch panel discussion titled "History of Diversity and Student Activism at Middlebury College," starting at 12:30 in Wilson Hall. Panelists will include staff, students, and alumni of color. RSVP for the lunch is required by January 14.
Later in the afternoon on Saturday, Middlebury will dedicate its new Anderson Freeman Resource Center with a brief ceremony starting at 2:30 p.m. in Carr Hall. The Center, which opened at the start of the school year, promotes inclusivity and a welcoming learning environment for students from historically underrepresented or marginalized groups, in particular students of color, first-generation college students, students from low-income backgrounds, and LGBTQ+ students.
Immediately following the AFC dedication, Associate Professor of History William Hart will give a talk at the Center titled "To 'engraven her [Middlebury College] an imperishable name… with honor': Martin Henry Freeman 1849, Mary Annette Anderson 1899, and the Challenges of Early Diversity at Middlebury College." Following Hart's talk there will be tours of the Center and light refreshments.
On Monday, January 18, the Department of Music and Oratory Now present "MLK Today: A Call for Justice in Speech, Song, and Dance" at 8 p.m. in Mead Chapel. The program features a return of Keith McCutchen, director of the Hayes School of Music Gospel Choir and Jazz Vocal Ensemble, who will conduct a community choir of students and community members, and lead a jazz combo. Members of Oratory Now will deliver speeches on Chicago, today and 50 years ago, featuring King's 1966 Soldier Field address, with movement by Christal Brown, assistant professor of dance.
The keynote talk by Kimberlé Crenshaw, dedication and talk by Professor William Hart, and MLK Oratorio concert are all free and open to the public. For additional information, visit the Middlebury College campus calendar online.