Professor Daniel Scharstein Wins International Computer Science Prize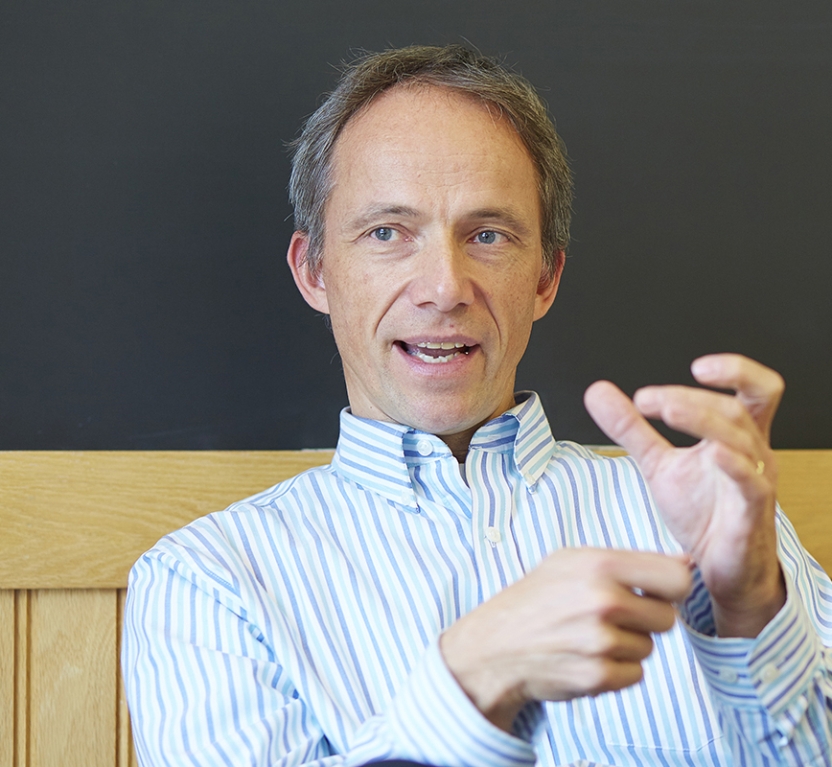 MIDDLEBURY, Vt. – Daniel Scharstein, professor of computer science, was recognized for his contributions to the field of computer vision with the Mark Everingham Award, which was presented at the International Conference on Computer Vision in Santiago, Chile, last month. Over the past 15 years, Scharstein has created datasets for computer programmers to test the efficiency of their algorithms in the field of stereo vision and optic flow. The data sets have become a primary benchmark for programmers around the globe to test their work.
"I am honored to receive this prize from my peers," said Scharstein. "Receiving this award shows me that my work and its impact on the field are being appreciated."
Scharstein's area of computer science is known as computer vision, or the interpretation of images on a computer. He notes that the prize was especially gratifying because the nature of compiling the datasets differs from the more typical work of publishing academic papers in that it requires commitment over many years. "My students and I have put in a great deal of work over the years creating these datasets and maintaining the online leaderboards, and it's not work that one usually gets much scientific credit for."
The results of computer vision research are ubiquitous in our daily lives – from facial recognition cameras to cars that recognize, and avoid, obstacles in the road. Anyone who has used Facebook is familiar with the tagging function that identifies faces within a photo. Each application of the technology requires exhaustive testing as it progresses from laboratory to marketplace. That's where the Middlebury Datasets have become so important to 3D reconstruction researchers–in both higher education and industry–to measure both their performance and how their algorithms compare to others.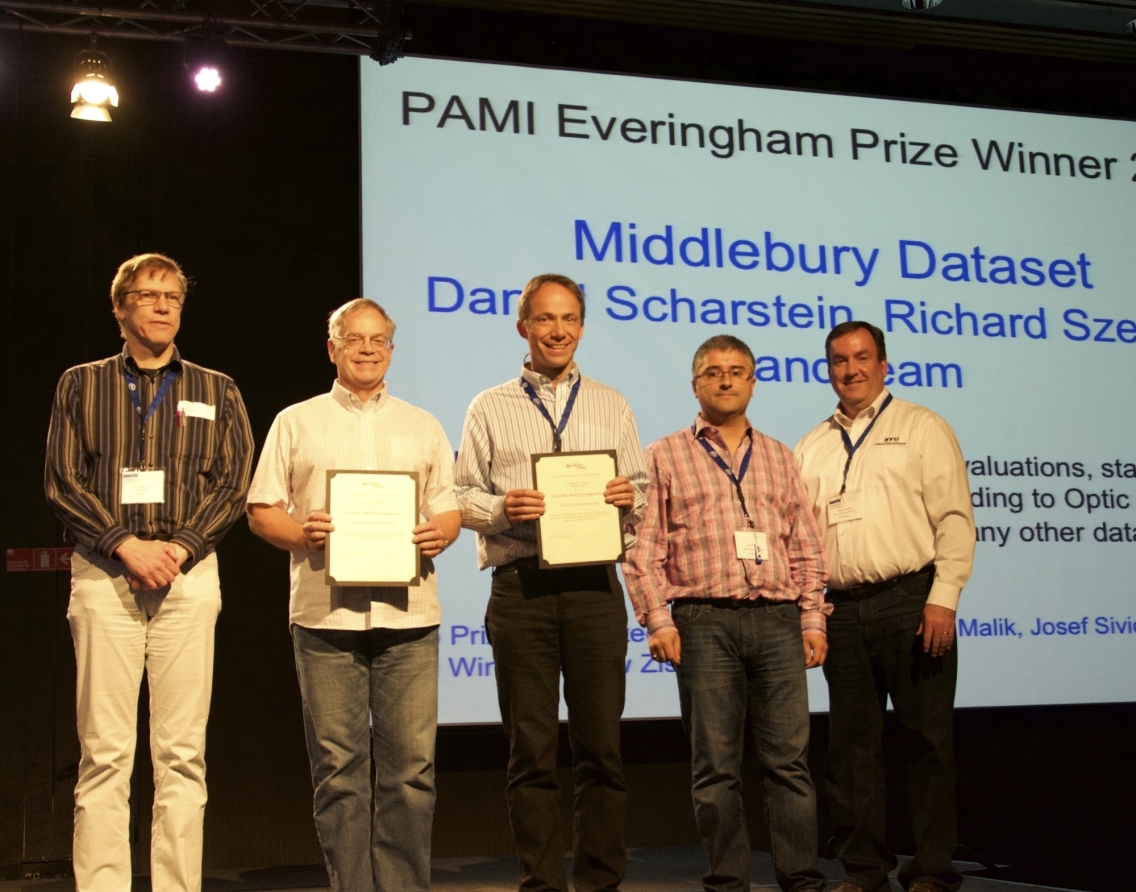 Professor Daniel Scharstein (center) received the Mark Everingham Prize in Santiago, Chile, in December.

"My main impact has been creating these benchmarks," said Scharstein, "which have then allowed hundreds of researchers to make progress by having this common problem that they can all attack and they can measure how well they do on the same standard datasets." Scharstein's leaderboards help researchers see how they compare to others who have used the datasets.
"Though my colleagues around the world don't necessarily know where Middlebury is, virtually everyone who works in the field of 3D reconstruction knows of the Middlebury data," said Scharstein. "When my students who have worked on this project attend national conferences, they're surprised to see the impact of their work on the field. Virtually any presentation about stereo vision will include an image and mention of the Middlebury Dataset."
Scharstein shared the Everingham Prize with colleague Rick Szeleski, director and founding member of the computational photography applied research group at Facebook and an affiliate professor at the University of Washington. The prize is awarded annually to professionals in the field of computer vision who have made "a significant contribution to the computer vision community."
For More Information