Black History Month: Early Racial Diversity at Middlebury, Part One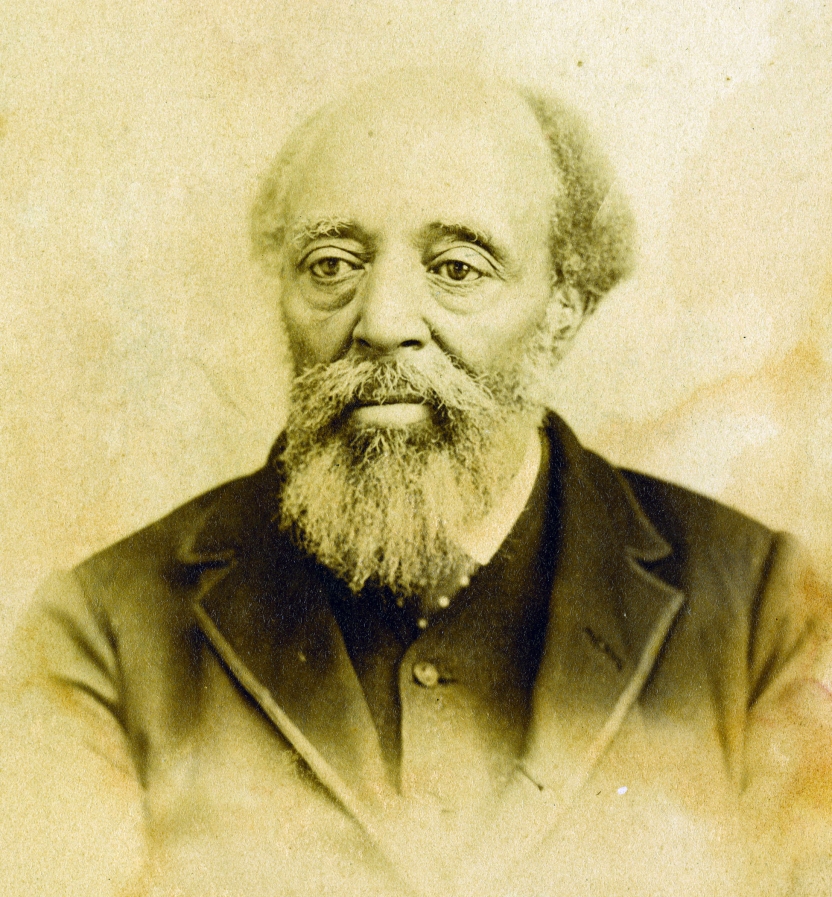 In a two-part series honoring Black History Month, Associate Professor of History William Hart describes the lives of two African American students who graduated from Middlebury in the 1800s: Martin Henry Freeman and Mary Annette Anderson. Part One looks at the life of Freeman, who graduated at the top of his class in 1849 and went on to become president of Liberia College. In Part Two, Hart examines the life of Mary Annette Anderson, Middlebury's first African American female student, who graduated first in her class in 1899.

---
The Life of Martin Henry Freeman

By William B. Hart
In the spring of 1845 as northern anti-slavery sentiments intensified, several Vermont abolitionists urged Middlebury College to enroll African-Americans. For Middlebury to do so, one abolitionist asserted, would "engraven her an imperishable name which ages to come if not the present age would have mentioned with honor." The Rev. Benjamin Labaree, the fourth president of Middlebury College, and members of the Corporation (Board of Trustees) balked at the appeal. Like the majority of colleges in the United States, Middlebury had not experimented wittingly with racial diversity.
Fearing that integration might attract "negroes from all parts of the country," the Corporation declared that the College was "not designed especially for the colored race." However, concerned that abolitionists might accuse the College of a duplicitous admissions policy in that it admitted white male students from across the country, the Corporation added that it was not opposed to educating "colored young men in Vermont and States adjacent." In August 1845, Martin Henry Freeman, a nineteen-year-old African-American from Rutland, Vermont, matriculated at Middlebury College. Freeman was perhaps the College's first self-identifying African-American student, although he was not its first student of color. Fifty years after Freeman's enrollment, Middlebury College admitted its first African-American woman, twenty-one year old Mary Annette Anderson, from Shoreham, Vermont. Together, their stories highlight the early efforts and challenges of Middlebury College to diversify its student body.
The Freemans put down roots in Rutland, Vermont, when Martin's grandfather, Pearson Freeman, a former slave from Connecticut who earned his freedom through service in the American Revolution, settled there in 1793. Their white neighbors regarded the Freemans as an honest, kind, friendly, hardworking, and devout family. They thought of young Martin as a bright, precocious, and somewhat sensitive child. Fortuitously, Martin's minister and tutor, Rev. William Mitchell, pastor at theEast Parish Congregational Church of East Rutland, recommended young Freeman to President Labaree just as the College fretted over enrolling African-Americans.
Although one of Martin's life-long Middlebury friends claimed that he was "almost the first negro to graduate from a New England college," more than a half-dozen men of African ancestry had received college degrees from northeastern institutions by the time Freeman matriculated in 1845. Moreover, Freeman was actually the third man of color to enroll at Middlebury College: Alexander Twilight, Class 1823, was the first person of African descent to receive a degree from an American college, although he did not identify as African American; and William Haynes, the bi-racial son of Lemuel Haynes, the black pastor at the West Rutland Congregational Church (1788 – 1818) and to whom Middlebury College awarded an honorary degree in 1804, studied at Middlebury during the 1827-28 academic year.
Freeman's classmates viewed him as very friendly, yet very serious, very strict, and a bit aloof. He often arrived first to class and left last, and he was "much interested" in the library. The faculty assured Freeman repeatedly that he belonged at Middlebury, and that "so long as his deportment was correct and his progress in study satisfactory, the authorities of the College would regard him as entitled to all the rights and privileges that were allowed to other students." Freeman did better than progress satisfactorily; he graduated at the top of his class and, thus, delivered the salutatory address in Latin. However, lest the town's citizens assume mistakenly that Freeman did not speak English well, Labaree insisted that Freeman give an additional oration in English–a highly unorthodox exercise.
Upon graduation, Freeman's white classmates received offers to study law and medicine, or to enter the ministry, or to teach. Freeman received no offers. Labaree had warned him that he should not expect much in the way of rewards and privileges as an educated black man in the United States, as the "manhood" of African Americans had been "degraded." Labaree believed that the only way African Americans could secure their "manhood"–that is, practice self-determination–was to live in their own black republic in Liberia, West Africa. There, "the colored race," Labaree argued, would not only improve itself but also could affect "the civilization and Christianizing of Africa." Most American college presidents, professors, and students supported the efforts of the American Colonization Society (founded in 1817) to rid the nation of the sin of slavery by relocating free blacks to Liberia. However, young Freeman – as well as the overwhelming majority of the 434,000 free blacks–saw in colonization an iniquitous scheme "to deprive the black man of his natural and national rights, and to expatriate him to a distant and desolate wilderness."
Disheartened, Freeman accepted a teaching position in 1850 at Allegheny Institute and Mission Church, a short-lived historically black college renamed Avery College, near Pittsburgh. Within a few years, the College promoted him to the office of President, thereby making Freeman the first black college president in the nation. Freeman's experiences in Pittsburgh fostered in him an ideological shift. The white working-class openly insulted him "in the streets [and]… in public conveyances," reminding him that "neither education nor moral excellence…nor courtesy of manner" made any difference in how whites treated blacks.
Freeman also made friends with some of Pittsburgh's black nationalists, most notably, Martin R. Delany, who launched his own black-sponsored colonization movement. Furthermore, the bleak decade of the 1850s–from the Fugitive Slave Act of 1850, which made harboring runaway slaves a federal crime, to the Dred Scott decision of 1857, which rendered African Americans rightless and citizenless–dashed the hopes of many free blacks who yearned to live in a republic of liberty and freedom. In 1858, Freeman wrote to his mentor, Delany, "I am more and more convinced that Africa is the country to which all colored men who wish to attain the full state of manhood, and bring up their children to be men and not creeping things, should turn their steps."
In September 1864, Freeman and his family sailed for Liberia. For the next twenty-four years, Freeman taught Math, Algebra, Geometry, Chemistry, Natural Philosophy, Latin and Greek at Liberia College, and served as the College's acting president. His grueling daily schedule and Liberia's unhealthy climate compromised his health, which forced him to return periodically to the United States for medical treatment. His wife, Louisa, hated living in Liberia, and insisted that Martin take out an insurance policy on himself, certain that either the climate or his duties would kill him prematurely.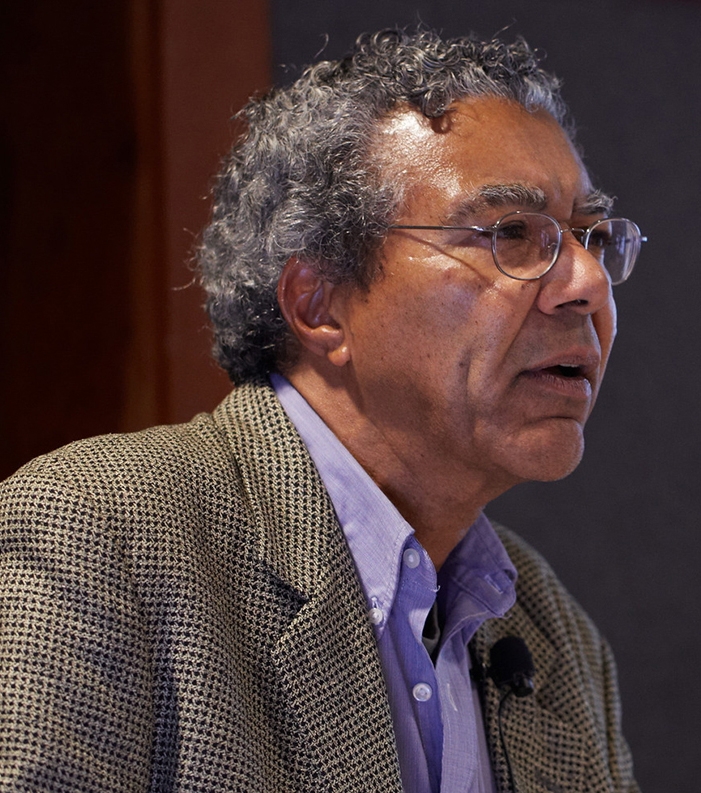 William Hart is associate professor of history at Middlebury College.

In January 1889, the Board of Trustees of Liberia College named officially Martin Freeman President of Liberia College. Two months later, he was dead, at age sixty-two. Following his death, his wife and two sons returned to Pittsburgh. Little is known of their lives, except that his sons embodied Freeman's greatest fear for black men in the United States: one worked as a janitor, the other as a porter.
Next week, in Part Two, we look at the life of Mary Annette Anderson, valedictorian of the class of 1899.
For More Information