Middlebury College Admits 1,668 Students to the Class of 2020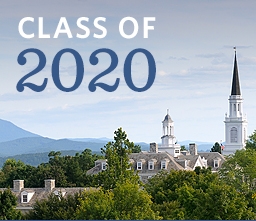 MIDDLEBURY, Vt. – Middlebury College today offered admission to 1,042 students in its regular decision round for the Class of 2020. That brought the total number of admitted students this year to 1,668. In all, this year's accepted students were selected from among 8,820 applicants, the fourth largest number in the College's history. The overall acceptance rate, including the early decisions rounds, was 18.9 percent.
Admitted students have until May 1 to accept Middlebury's offer.
Correction: This story originally misstated the overall number of admitted students, and the overall percentage of applicants who were admitted. The total number of admitted students is 1,668, not 1,415. The overall percentage who were admitted is 18.9 percent, not 16 percent.