Language Schools Alumnus Wins Pulitzer for Photography of Refugee Crisis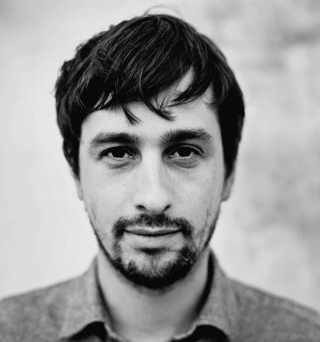 MIDDLEBURY, Vt. — An alumnus of the Middlebury School of Arabic has won a 2016 Pulitzer Prize in the "breaking news photography" category for his work covering the refugee migration crisis in Europe. Daniel Etter, who attended the Arabic School in 2013 on a Kathryn W. Davis Fellowship for Peace, was one of four photographers who together won the prize for their work for The New York Times in covering the unfolding emergency.
Etter, a freelance photographer, writer, and videographer who lives in Barcelona and Cologne, Germany, took a now-iconic image in 2015 of an Iraqi refugee family that captured the raw, harrowing experience of so many migrants in Europe. In the photo, a stocky man at the front of a flimsy rubber raft breaks down in tears of relief, clutching his two young children as the group lands safely on the shores of Greece. The raft, designed to hold four people, but carrying 12 onboard, was close to sinking. According to the Times, Etter was on assignment for just two days, but his photo of the family was "indelible" and immediately went viral on social media.
"This is an enormous honor," said Etter, "not only receiving the award, but to do so amongst such an outstanding group of journalists. That moment I photographed, which became part of the New York Times Pulitzer entry, was one of the most emotional in my career."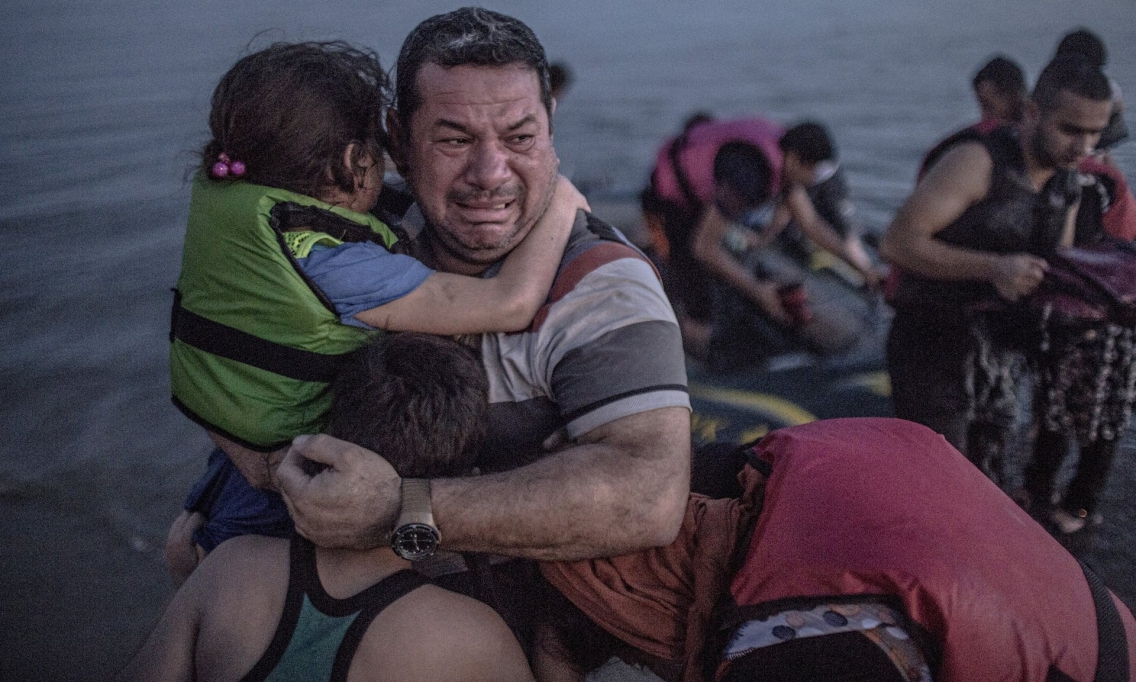 Daniel Etter's photo of Iraqi refugees landing on the shores of Greece after a harrowing sea journey was part of a Pulitzer-winning portfolio by four Times photographers. Daniel Etter/New York Times

The refugee crisis has posed significant political, social, financial, and security challenges to Europe's postwar order, the Pulitzer judges noted in their cover letter. "But Times photographers gave identities to the desperate people at the center of the shrill political debates," wrote the Pulitzer Prize judges. "While shunning clichés of despair, they captured the human drama of the exodus in fresh, nuanced ways."
Etter is a graduate of the German School of Journalism. He earned a master's degree in political science at the University of Bonn and a university diploma in journalism at the University of Munich. His photography has appeared in The New York Times, Time, Newsweek, Stern, and in publications of the International Committee of the Red Cross and Human Rights Watch. Etter's photo from the Gezi Park Protests in Istanbul was chosen as one of the best photos of 2013 by Time and The New York Times.
This year marks the 100th awarding of the Pulitzer Prizes. The 2016 winners were announced on April 18 via live streaming from the World Room at Columbia University's Pulitzer Hall.