Middlebury Political Science Major Receives Truman Scholarship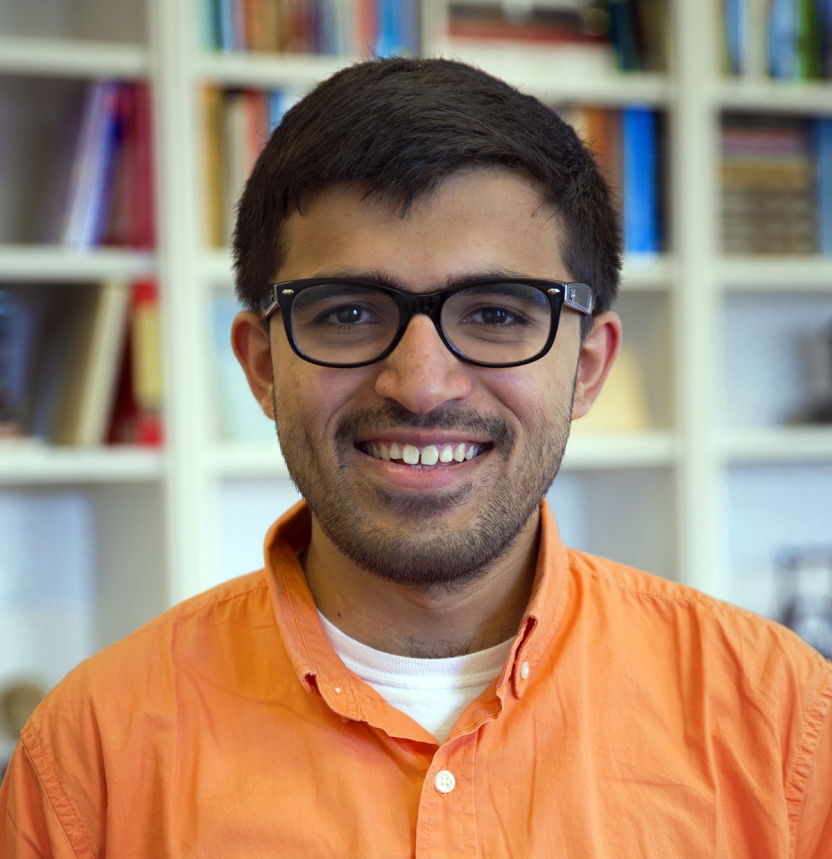 MIDDLEBURY, Vt. – Middlebury political science major Hasher Nisar '16.5 has been awarded a Truman scholarship from the Harry S. Truman Scholarship Foundation for graduate studies after Middlebury. Nisar is one of 54 new Truman Scholars selected from a field of 775 candidates. He will receive a $30,000 scholarship toward graduate school and the opportunity to participate in professional development programming to prepare for a career in public service leadership.
"I was beyond excited when I heard that I was selected as a Truman Scholar," Nisar said. "While the scholarship money will help me pursue my academic goals, I was attracted to Truman because of the community. I look forward to getting to know the other Truman Scholars in my class."
Nisar, of Cheshire, Connecticut, who spent eight years of his life in Pakistan, is planning to pursue his doctorate in Islamic studies to help "address public misconceptions of Islam," he said. He hopes to increase the "civic capital" of the U.S. Muslim community and build intergroup alliances.
Throughout his Middlebury career, Nisar has been an active scholar, serving for four years as a research assistant to Professor of Political Science Erik Bleich. Working with Bleich, he studied the effect of the media on the portrayals of minority groups, such as Muslims, Jews, and Catholics, in Great Britain and the United States, an experience he says was pivotal in helping him focus his interest on the Muslim community.
"Hasher is perhaps the most dedicated student and research assistant I have ever had," said Bleich. "He has devoted countless hours to puzzling through complicated data for our articles and for term papers he as written for my courses. Even with all of his many accomplishments, Hasher is also humble, generous, and kind. He finds time to invite people to meals, and to talk for as long as it takes about shared interests. I'm so happy his hard work and character have been acknowledged by the Truman fellowship selection committee."
Nisar was a senior fellow for the international organization Humanity in Action, through which he explored national histories of discrimination and resistance in Europe and their effects on minority groups today. Closer to home, he is co-president of Middlebury's Muslim Student Association. He has also served on the State Farm Youth Advisory Board and locally on the board of HOPE (Helping Overcome Poverty's Effects).
Associate Professor of Political Science Bert Johnson, Middlebury's Truman Scholarship faculty representative, says Nisar was an ideal candidate for the program. "The Truman Foundation is looking for 'change agents' – those who are not only idealistic and motivated, but who also have a healthy practical understanding of what it takes to accomplish their goals," said Johnson. "Hasher has shown that he qualifies in both respects. I'm delighted that he can now add 'Truman Scholar' to his many achievements."
The Harry S. Truman Scholarship Foundation was created by Congress in 1975 to be the nation's living memorial to President Harry S. Truman. The foundation has a mission to select and support the next generation of public service leaders. The Truman award has become one of the most prestigious national scholarships in the United States.
Reporting by Stephen Diehl; Photo by Ben Savard '14